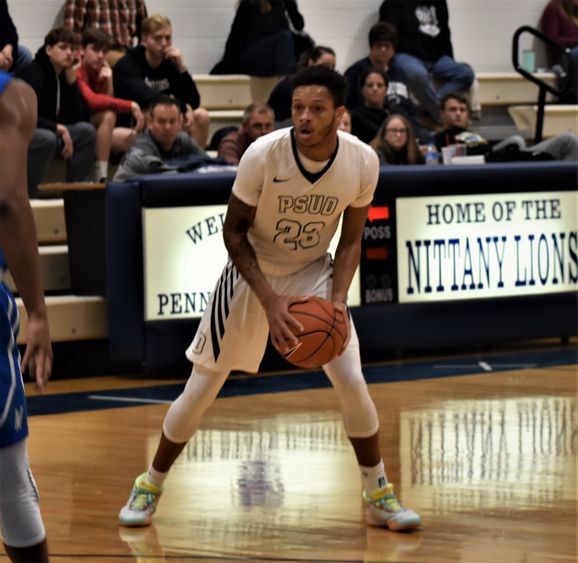 DUBOIS, Pa. — The Penn State DuBois men's basketball team traveled to Penn State Shenango Tuesday night in hopes of another conference win after starting out PSUAC play 1-1 this season. With their first conference win of the season coming in an overtime thriller, DuBois looked to do it again last night.
Although they took a 9-point halftime lead into the locker room over Shenango, DuBois had to work hard to keep the home team in check. Shenango clawed their way back into the game to tie it, ending regulation. Shenango would go on to win, 96-87.
The second overtime game for DuBois in three games proved unsuccessful for DuBois. With fouls needed to stop the clock, DuBois sent Shenango to the line 16 times in overtime, and Shenango connected on 11 of those attempts.
Six DuBois players ended in double-digit scoring for DuBois, including Tre'Von Williams' 22-point performance.
DuBois has two more conference games this week as they travel to Penn State Brandywine on Friday, Dec. 6, and Penn State Lehigh Valley on Saturday, Dec. 7.