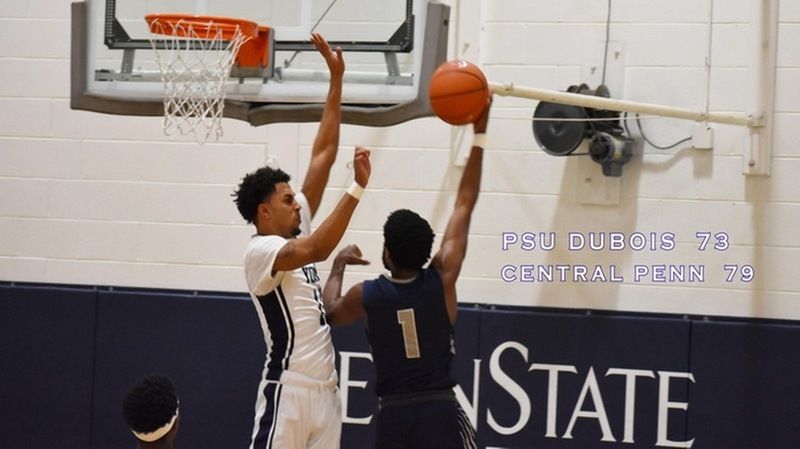 HARRISBURG, PA. - The Penn State DuBois men's basketball team had their first game of the new year as they traveled to Central Penn in Harrisburg, Pennsylvania, on Thursday, Jan. 6. With transfers not eligible for Coach Howard until the new semester starts, DuBois was still a bit short on roster. Central Penn would take the game 79-73.
DuBois went strong through the first half as both Jaiquil Johnson and Malik Gordon hit some big shots to lift their team on the offensive end.  Gordon hit four, three-point shots in the first half, and Johnson would put up 16 points as well.  Between the duo they would also have five steals to get it going defensively, and DuBois would go to the locker room up by two, 36-34.
A few minor adjustments from Central Penn saw them slowly take the lead back in the second half. Gordon and Johnson continued their offensive threat, and even though DuBois kept their efficiency numbers high, Central Penn would go on to win the game, 79-73.
Johnson would lead all scorers with 26, while Gordon would finish with 21. Zayver Craft would dish out six assists and grab six rebounds in the effort.
DuBois will be back in action on Jan.13, when they return to conference play against Penn State Beaver.