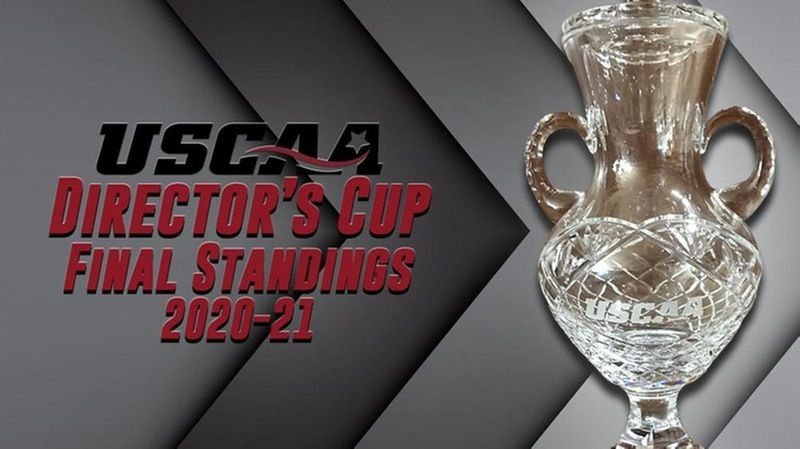 NORFOLK, Va. — The Penn State DuBois Athletic Department has been named winner of the United States Collegiate Athletic Association (USCAA) 2021 National Directors Cup. DuBois also took the third spot in the USCAA 2021 National President's Cup.
The Director's Cup is for team placement in national championship standings at the end of the year as a total department. The President's Cup is for overall Student-Athlete GPA as a department. Awards were announced at the organization's national conference this week.
Accomplishments contributing to DuBois earning the Director's Cup were the baseball team winning the championship at the Small College World Series for the third consecutive year, softball taking fourth place in their Small College World Series, and the golf team coming in eighth place in the USCAA Championships.
The Presidents Cup honors member institutions whose student-athletes excel in the classroom. The cup sets out to highlight the efforts of an athletic program to put the student first in its mission of providing opportunities for young people. Based on the adoption of the above philosophy, the President's Cup committee rewards points to institutions by their rank against other institutions in program GPA, All-Academic award winners (3.5 GPA+ individuals) and overall athletic department GPA.
"This is an absolutely amazing achievement," said Penn State DuBois Chancellor M. Scott McBride. "I am so incredibly proud of all of our athletes, coaches, and staff who contributed to this success. Your hard work has set standards that future generations will strive to meet."
Assistant Athletic Director Daniel Smay said, "We want to congratulate our coaches and student-athletes for this testament of their hard work, representation of our campus, and for setting the standard of excellence for our department both on and off the playing field. They all work extremely hard, and we are very excited that they are being recognized on a national level for their diligence."
Read more in this story and this story.
For complete stats on all Penn State DuBois teams visit https://psuduboisathletics.com.