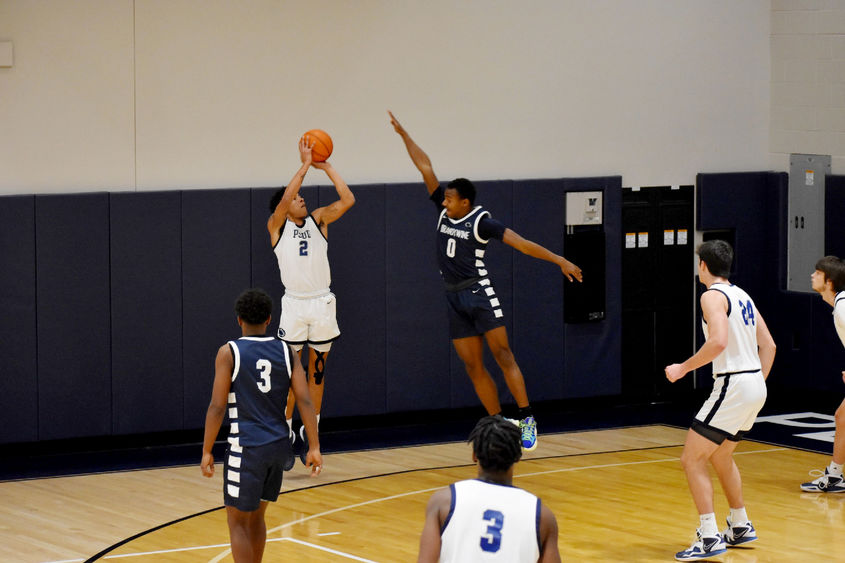 DuBOIS, Pa. — The Penn State DuBois' men's and women's basketball teams completed a busy weekend by hosting Penn State Brandywine and Penn State Lehigh Valley on Friday and Saturday at the PAW Center.
For the Lady Lions, a slow start combined with hot shooting for Brandywine in the first quarter proved to be too much to overcome for DuBois, falling 81-50. Frances Milliron and Shannon Shaw paced the scoring for DuBois, both scoring in double digits.
Unfortunately for DuBois, the slow start and cold shooting continued Saturday against Lehigh Valley. Finding themselves trailing after the first quarter and then playing with a short bench in the second half due to foul trouble, the Lady Lions fought hard but fell to Lehigh Valley 102-35. Milliron once again led her team in scoring with Tara Leamer grabbing double digit rebounds in the loss.
On Friday, the Nittany Lions went into the half down by seven to Brandywine. DuBois worked hard and trimmed the lead down to as low as two in the second half before Brandywine was able to pull away at the end by a final score of 82-65. Jaiquil Johnson and Grant Grimaldi both scored in double figures, as did Guy Anthony coming off the bench.
Looking for a better result on Saturday, DuBois stormed out to a 21-point lead at the break against Lehigh Valley before the two teams matched scoring efforts in the second half. DuBois picked up the win 81-60. Johnson, Anthony and Will Helton all scored in double figures for DuBois.
There are two more chances to come out and support both the men's and women's teams at the PAW Center before the end of the year. The first date is Tuesday, Dec. 6, when DuBois will host Westmoreland County Community College. Tip off time for the first game is scheduled for 6 p.m. Then on Saturday, Dec. 17, Pitt Bradford will visit with games starting at 1 p.m.
For complete athletic schedules, visit the Penn State DuBois athletic website at www.psuduboisathletics.com.