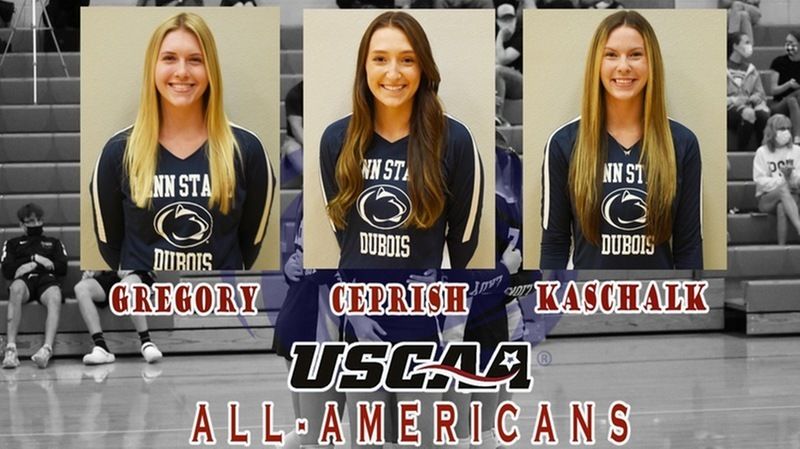 During the United States Collegiate Athletic Association (USCAA) National Awards show Wednesday night, it was announced that Penn State DuBois volleyball has earned three spots for All-American status, as well as Academic All-American. Skylar Ceprish, Catherine Gregory, and Sydney Kaschalk all earned spots on both of these teams as three of the top 10 players in the entire country.
Gregory led the country in assists all year, and Kaschalk and Ceprish ended the year second and sixth respectively in the country in total kills.
The outstanding year for DuBois isn't over yet though. They will take on the University of Cincinnati-Clermont at 1 p.m. Thursday, Nov. 11, in the first round of pool play at the 2021 USCAA National Championship Tournament.