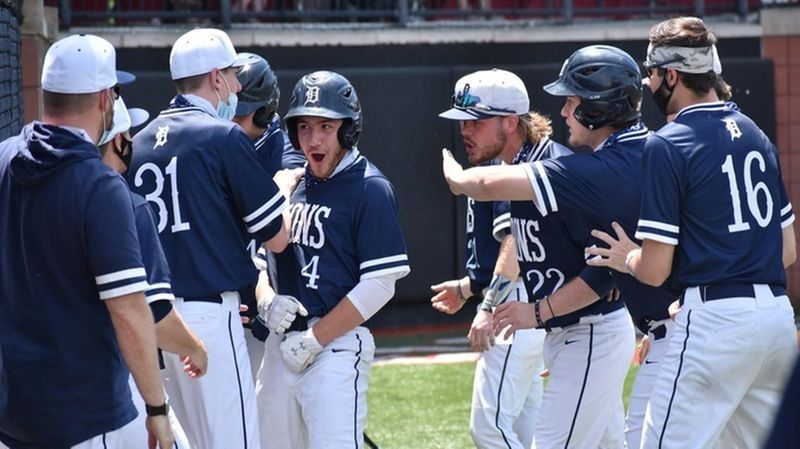 DuBOIS, Pa - DuBois took on the No. 1 seed University of Cincinnati Clermont in the United States Collegiate Athletic Association World Series Wednesday afternoon for a spot in the National Championship game Thursday, May 20. DuBois, the No. 2 seed, bested their opponent 3-2.
The pitching/catching combination featured two USCAA World Series MVP's in Joey Dipietro (2018) catching, and Toner Corl (2019) pitching.
The first inning stayed silent with both pitchers doing work for their clubs. UC Clermont came in with the first run of the game in the bottom of the second inning, but DuBois would come right back in the top of the third with their own run to tie the game with a single from Corl that brought Brandon Sicheri in to score.
DuBois took the lead in the top of the fourth with a home run from Daniel Stauffer. That was Stauffer's second home run in as many games.
Clermont came back quick with another run in the bottom of the fourth. A pitching battle went back and forth for the next few innings between three different pitchers from Clermont, and Corl. The top of the seventh inning found Sicheri on base again, and with two outs Logan Wagner came up as a pinch hitter. Brett Beith came in as a pinch runner for Sicheri, and as Wagner smashed a base hit to right field Beith came around to score and take the lead, 3-2.
Stauffer came in to close out the game from the mound in the top of the seventh. The first two batters went down on strike outs, and the third would pop up to Stauffer to end the game as Stuaffer got another save in as many games.
DuBois will move on to the USCAA World Series Championship game at 2 p.m. Thursday, May 20.
Corl gave up only five hits, two runs, and struck out four batters. Corl went 1 for 3 from the plate, and added an RBI. Sicheri went 2 for 3 with a big seventh-inning hit, and Stauffer went 1 for 3 with his RBI off of his home run.