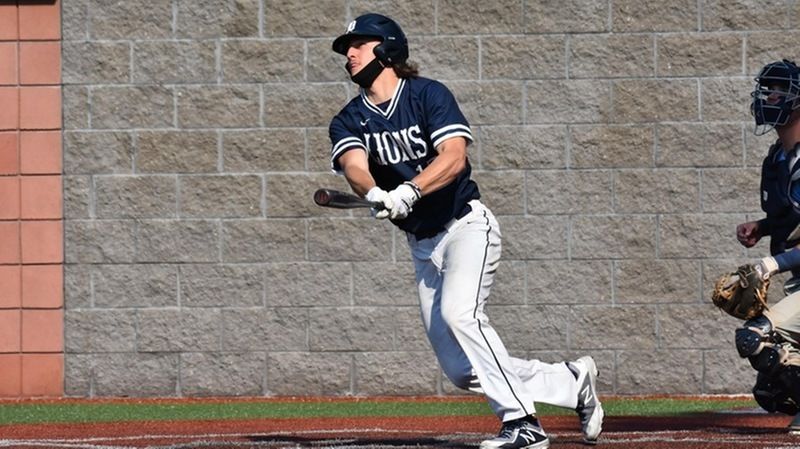 DuBOIS, Pa – DuBois Baseball took on the University of Mississippi for Women Tuesday, May 18, in the second round of the USCAA World Series. Morgan Bell had the start on the mound for the Lions. The Owls from Mississippi took to the scoreboard first in the top of the first inning to put DuBois down 1-0, but DuBois would rally for a 5-4 win.
Toner Corl, the team's leadoff hitter, became the all time hits leader for DuBois, hitting a bomb lead-off home run over the right field fence to tie the game, 1-1. Corey Lehman would then single, and later have Daniel Stauffer hit a sacrifice fly to bring him in to score to have DuBois take the lead, 2-1.
The second and third innings would go scoreless for both teams as Bell would keep dealing hard for DuBois. The Owls found another run in the top of the fourth. Trevor Hanna moved from second base, and came in for relief of Bell. The Owls again scored another single run in the top of the fifth.
DuBois would answer in the bottom of that inning however. After a Talon Falls single to right field, Stauffer would step up for his turn at the plate. Stauffer smashed a home run over the left center wall to put DuBois up, 5-3.
The Owls continued to chip away as they scored another run in the top of the sixth to keep things interesting, but with a left field throw and cut off from Brandon Sicheri and Joshua Sorbera to Joesph Dipietro the Owls came up short on tying the game. With a three up, three down bottom of the sixth inning, the Owls had one more chance in the top of the seventh.
Stauffer wouldn't have any of it though as he came in to close out the game for DuBois. After a fly out for the first out, Stauffer made short work of the next two batters, striking them both out to end the game. Bell ended with three-and-two -thirds innings pitched, giving up only six hits and two earned runs. Hanna had two-and-a-third innings of work, allowing four hits, and two runs. Stauffer would work the final inning with two strikeouts and no hits.
Stauffer went 1 for 1 from the plate with a home run, and three RBI's. Corl would go 2 for 3 with his home run, and Hanna and Sicheri would both have doubles for DuBois.
No. 2 seeded DuBois is back in action in the USCAA Small College World Series at 12:45 p.m. Wednesday, May 19, versus the No. 1 seeded University of Cincinnati-Clermont.