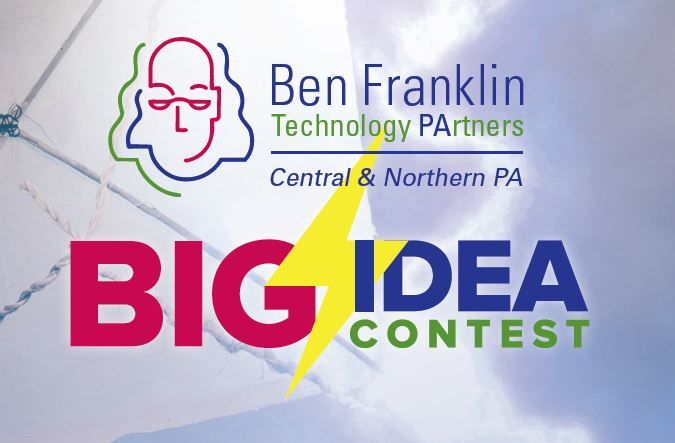 The North Central PA LaunchBox and Penn State DuBois, in conjunction with Ben Franklin Technology Partners have launched the BIG Idea Contest for aspiring entrepreneurs. You don't need to be an inventor, scientist, or historic statesmen like Ben Franklin in order to win this year's BIG Idea contest. Ben Franklin Technology Partners is looking for tech entrepreneurs, developers or small manufacturers who are creating innovative new products, processes or software applications. It's easy to qualify and even easier to apply.
Visit BigIdea.BenFranklin.org for the details and entry form.
In addition to the money, the winner will receive:
access to seminars offered by Ben Franklin's eMarketing Learning Center and the Clarion Small Business Development Center;
a free consult on applying for federal R&D grant money from the Innovation Partnership; and
executive business and technology growth services assistance offered by the Northwest Industrial Resource Center.
For questions about the contest or application process, phone John Siggins at 814-865-2879 or email Jill Edwards at [email protected]. The deadline to apply is 5 p.m. Sept. 24.
The largest early-stage investor in our region, Ben Franklin Technology Partners/CNP, (an initiative of the Pennsylvania Department of Community and Economic Development and funded by the Ben Franklin Technology Development Authority) provides investment capital, operational assistance, and business support services to emerging tech-based companies and small, existing manufacturers to create and retain jobs in Pennsylvania. Visit Ben Franklin's website at www.cnp.benfranklin.org or phone 814-863-4558.
The BIG Idea Contest is sponsored by the North Central PA LaunchBox, Fairman Family Foundation, the Northwest Industrial Resource, and the Appalachian Regional Commission.