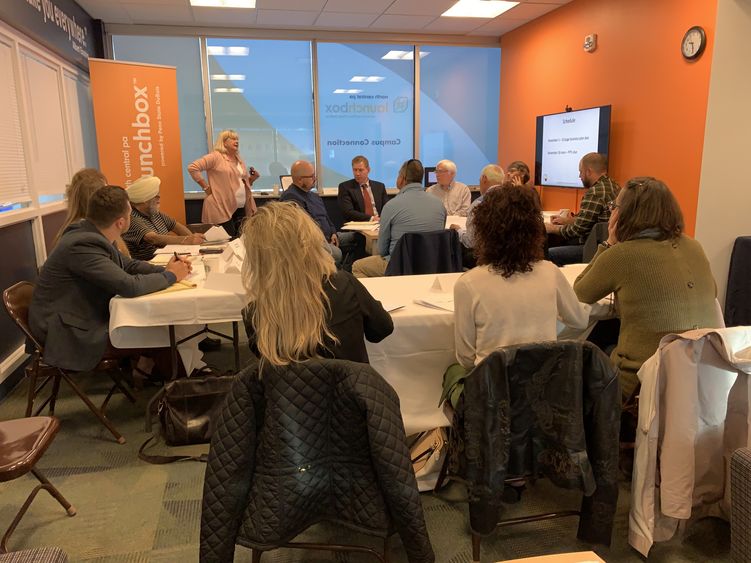 The eight finalists in the BIG Idea Contest will soon pitch their business ideas to a panel of judges, and their presentations will be open to the public. All members of the community are invited to the event, which will conclude with the winner being announced, who could be awarded up to $50,000. Pitches get underway at 2 p.m. Thursday, Nov. 21, at the Old Deposit Bank Building at 2 East Long Avenue in DuBois, Pennsylvania. A catered networking reception is to follow, with the winner to be announced at 6 p.m.
The BIG Idea Contest is being held by Ben Franklin Technology Partners in conjunction with the North Central PA LaunchBox Powered by Penn State DuBois. Dozens of emerging tech entrepreneurs and small manufacturers from North Central Pennsylvania recently applied with new business ideas or technological innovations for the chance to win up to $50,000. Additionally, the winner will receive access to seminars offered by Ben Franklin's eMarketing Learning Center and the Clarion University Small Business Development Center, a free consult on applying for federal R&D grant money from the Innovation Partnership, and executive business and technology growth services assistance offered by the Northwest Industrial Resource Center.
The eight finalists who will present on Nov. 21, are:
Jeff Billett with Billett Electric (Punxsutawney) is developing an equipotential grounding system for mobile operation to protect personnel and equipment from static and stray electricity.
Keith Billotte with Doing Time LLC (Clearfield) has developed an innovation in the process of distilling bourbon.
Peter Schramm with Lattus Inc. (Brookville) developed a platform that facilitates personal conversations about specific professional and personal topics to share insights, perspectives and experiences.
Joe Lanich with Laughing Owl Press (Kane) is developing software that brings digital convenience to high-end letterpress printed products.
Daniel Meier with Lightdrop Harvest LLC (St. Marys) utilizes neural networks (artificial intelligence) in vision systems to inspect parts produced by the powdered metal industry.
Royce Novosel-Johnson with NoJo Forest Creations (Kane) is establishing alternative and creative uses for wood and wood-related products within the PA Wilds and Allegheny National Forest.
Harb Nayar with TAT Technologies (St. Marys) is developing a process that reduces thermal process cost and energy consumed.
David Conklin with Wilds Sonshine Factory (Kane) is distilling a new spirit derived from the sunflower plant grown solely in the PA Wilds Region.
The largest early-stage investor in the region, Ben Franklin Technology Partners/CNP (an initiative of the Pennsylvania Department of Community and Economic Development and funded by the Ben Franklin Technology Development Authority) provides investment capital, operational assistance, and business support services to emerging tech-based companies and small, existing manufacturers to create and retain jobs in Pennsylvania. Visit https://cnp.benfranklin.org/
The North Central PA LaunchBox is part of Invent Penn State, a state-wide initiative designed to bolster entrepreneurship and economic development in communities surrounding Penn State campuses. The LaunchBox currently serves 15 clients, helping small businesses and entrepreneurs see their development come to life through assistance with research, education, procurement of grant funding, and more. Visit https://dubois.psu.edu/launchbox