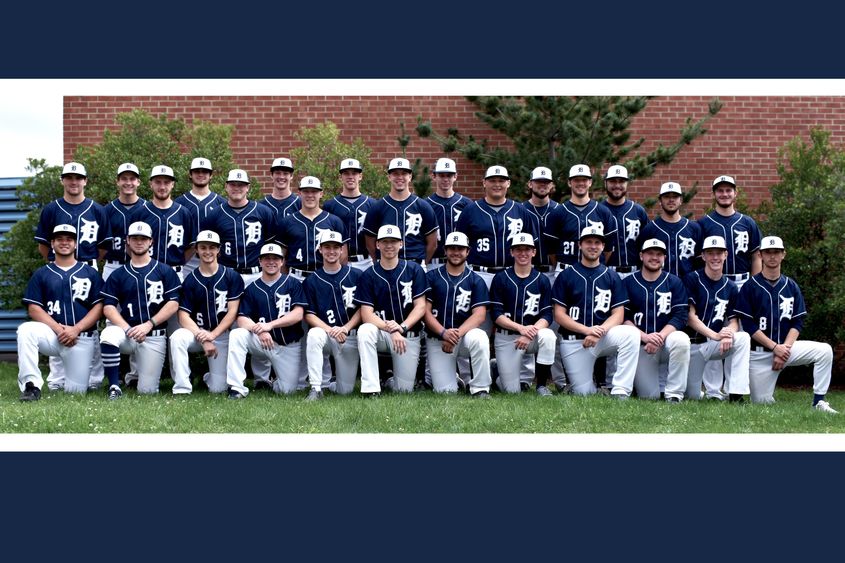 DUBOIS, Pa. — The Penn State DuBois baseball team kicks off a short, three-date fall ball season this Saturday, Sept. 16, at Slippery Rock. They'll also take on Pitt Bradford on Sept. 23, and Westmoreland County Community College on Sept. 30, both also on the road. The fall season will help to prepare players for what Head Coach Tom Calliari says looks to be a promising spring, which will end with hosting the United States Collegiate Athletic Association's (USCAA) Small College World Series at Showers Field in DuBois, as previously announced.
"The guys are competing this fall and learning our system. We have the potential to be really good. We only achieve that if each player accepts their role and does that to the best of their ability. They need to continue to develop and be a part of this program's success for now and the future," Callairi said.
Callairi said hosting the USCAA championship on home turf in May is an extra incentive for the team to excel. He said, "Hosting the World Series this year is very exciting and we are going to do everything we can to qualify. We hope the community shows the schools from across the country what real passion is about in this baseball town, with a large turnout."
With his roster locked in, the coach is confident he has a team capable of a winning season.
"We are extremely excited about this year's team as we have continued to grow as a program in only three short years. We finally have the depth needed to create matchups needed to compete at the highest level. We are so much more athletic at every position and have so many options when making lineups that it's extremely exciting, but also is going to make for some difficult decisions."
The 2017-18 Penn State DuBois Baseball line-up is:
Clayton Butler, Central Mountain
Colton Treaster, Penns Valley
Joey Depietro, Punxsutawney
Lucas Burkett, Punxsutawney
David Kozlowski, Deer Lakes
Morgan Bell, Somerset
Toner Corl, Central Mountain (Lock Haven)
Caleb Bennett, St. Marys (Pitt-Bradford)
Talon Falls, Central Mountain
Frank Stefko, Freeport
John White, Warren (Jamestown CC)
Dan Bowman, Central Cambria (Shippensburg)
Austin Amacher, Ridgway
Garrett Brown, DuBois
Thomas Plummer, Clarion
Blaise Roush, Juniata
Brandon Orsich, Clearfield
Justin Orlowski, Grove City
Nick Semanek, Bedford
Logan Johnson, Penns Valley
JJ Brestensky, Freeport
Bryce Hanley, Central Mountain
Lance Pennington, Punxsutawney
Jesse Martin, West Branch
Vince Mcdowell, West Branch
Shane Haberberger, St. Marys
Kyle Gill, Bald Eagle
Jonathan Thomas, Highlands
Dakota Nealman, Juniata
Thayne Morgan, Clearfield
Aaron Krewcyksi, Long Island