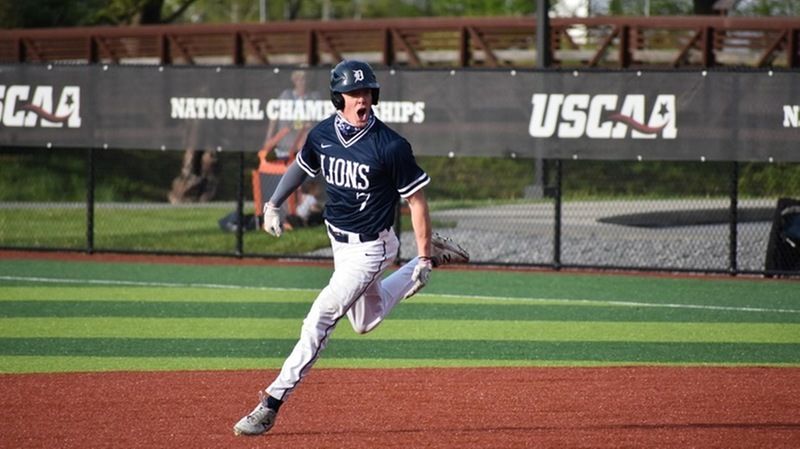 DuBOIS, Pa - Penn State DuBois took on Mid-Atlantic Christian University in the first round of the United States Collegiate Athletic Association (USCAA) World Series Monday evening at Showers Field, notching an 11-2 win. Brandon Orsich took the mound for the No. 2 seeded Lions to start the game.
DuBois went scoreless in the first inning, but it didn't take long to get on the board once Zane Morgan stepped to the plate in the second inning. Morgan crushed a single home run to get DuBois started offensively. Orsich would keep Mid-Atlantic's bats quiet.
In the third inning Joseph Dipietro got his turn and hammered a home run to add to the Lions lead. In the fourth Morgan got back up to the plate and in deja vue Morgan would crush another one over the wall.
Orsich would come out after six innings of work, allowing only four hits, and striking out three. Orsich would throw only 50 pitches to get the win. DuBois would add another six runs on the sixth inning for insurance.
Samuel Cheng would come in for relief in the seventh, and would allow only one hit as he finished up the game for DuBois.
Morgan went 3 for 4 with 3 RBI's on the night. Dipietro ended with a 2 for 4 night and two RBI's.
DuBois advances to the second round of the USCAA World Series.