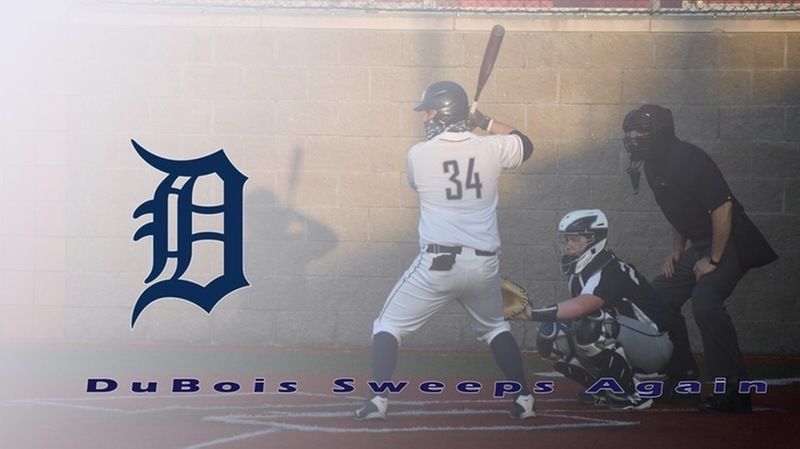 The Penn State DuBois baseball team traveled to Penn State Beaver Saturday for another Pennsylvania State University Athletic Conference doubleheader. DuBois defeated Beaver in a two-game sweep late Friday night before making the trip Saturday, when they would best Beaver 9-2 an 11-0.
Senior Toner Corl got the nod from Coach Calliari for the start on the hill in game one. Corl held Beaver scoreless through three innings, allowing only three hits. The DuBois bats helped Corl as they scored two runs in the second inning off a series of doubles. Joey Dipietro led off with a double, Cory Lehman came to the plate next to move Dipietro over with a double, and finally Zane Morgan doubled to score both Dipietro and Lehman.
With singles from Dipietro and Lehman in the third inning, and a few errors in the field, DuBois was able to bring in another five runs to give Corl a little more room. Another run would come across the plate for DuBois in the fourth as Dipietro knocked in Trevor Hanna after Hanna advanced to third off of a single from Josh Sorbera.
In the bottom of the fourth, Corl would allow two runs to score, but those would be the only runs that Beaver would put up on the game. Taylor Boland would come in for relief of Corl in his first outing of the year. Boland with throw three scoreless innings, allow no hits, and strike out three batters faced.
The only run after the fourth for either team was a single shot home run by Dan Stauffer to put a fitting cap on game one as DuBois would take the first game, 9-2.
Lehman would go three for four from the plate with two RBI's, Morgan would also add three, and Stauffer would bring two across the plate.
Game two starter was Hanna, who is just coming off of PSUAC Pitcher of the Week honors. DuBois would do the same as they did for Corl in game one as they started the game with a barrage of runs. After a few fielding errors, Stauffer hit a single to drive in both Morgan and Dipietro. Brandon Sicheri would double to score Stauffer and Lehman before scoring himself on a pass ball.
The next two innings DuBois would score another three runs while Hanna kept the Beaver bats silent. Then in the fifth inning the DuBois fans got a show. Not only would Corl step to the plate and hit a home run, but the very next batter, Luke Salvo would also step to the plate and hit his first collegiate career home run. Salvo would get his second RBI of the game in the fifth as he would single to score Tanner Labenne, who reached base on a double of his own.
Hanna would leave the game after 4 innings of shutout work, allowing only three hits before he would be relieved by Brett Beith. Beith would keep the same momentum going allowing no hits, and no runs. DuBois would sweep the road series with an 11-0 victory in game two.