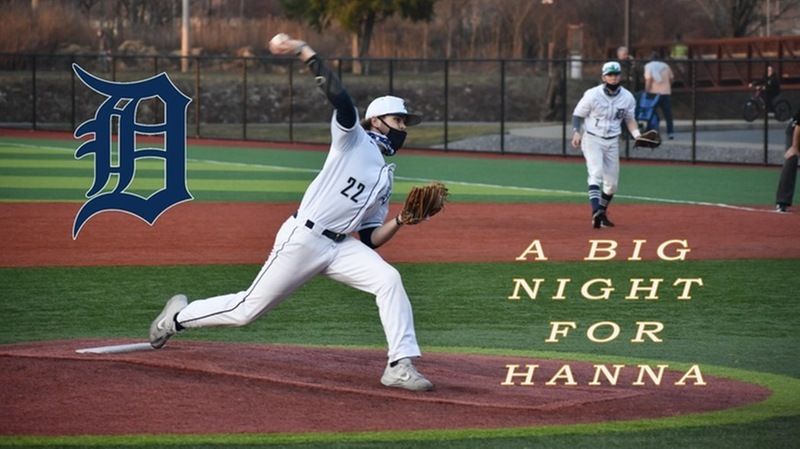 DUBOIS, Pa. — The Penn State DuBois baseball team hosted Penn State Beaver Wednesday night in a PSUAC single game match up, besting their opponent 22-0. Pitcher Trevor Hanna got the nod from Coach Tom Calliari to start from the hill, and Hanna's performance did not disappoint.
Hanna stayed strong through four innings of work, giving up only six hits, struck out one, but allowed no runs. Brett Beith, Brandon Sicheri and Sam Cheng each came in to work an inning a piece to finish out the game. All of the DuBois pitchers combined for the shutout, allowing only 8 total hits on the night.
The hitting side of DuBois was impressive to say the least. It started in the bottom of the first inning, as DuBois would score six runs on six hits and never look back. After a scoreless second inning, and a three-run third, DuBois went on a tear in the fourth inning. DuBois scored 12 runs in the bottom of the inning, and that included a grand slam from winning pitcher Hanna.
Zane Morgan hit his second home run of the year, and drove in three runs of his own. Cole Breon also had three RBI's, while Joey Dipietro went three for three on the night with two RBI's while also legging out a triple.
Coach Calliari's freshman also were able to receive some good at bats, and field time to get them ready for the PSUAC stretch that will be getting more intense as the season goes on.
DuBois will take on Penn State Schuylkill on Sunday for another PSUAC matchup. The games scheduled against Penn State New Kensington for Friday, March 26, have been postponed.