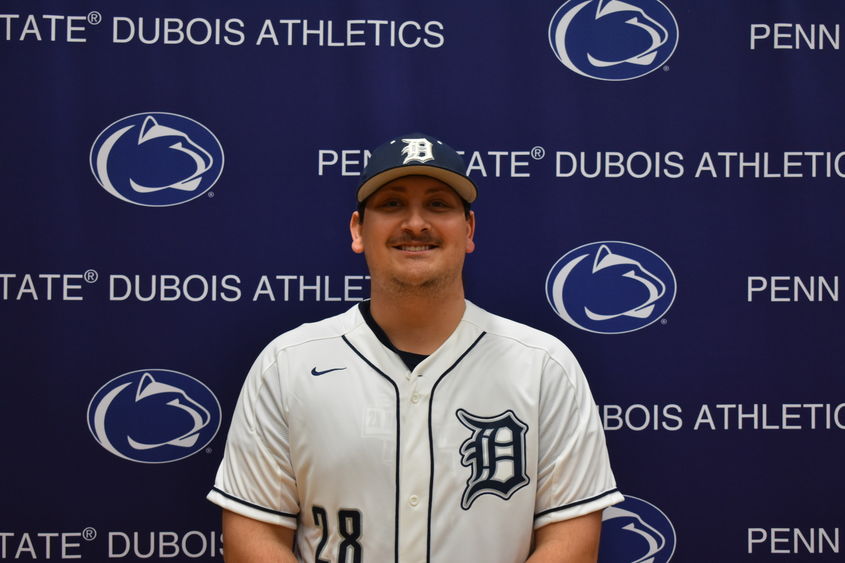 The Penn State DuBois baseball team traveled to Penn State Mont Alto Sunday for their second series of the 2021 campaign, an afternoon doubleheader. DuBois took the win in the first game, 8-4, but would let the second game go with Mont Alto winning 4-3.
Game one saw a battle between two of the best pitchers in the PSUAC that did not disappoint. DuBois would start senior Brandon Orsich while Mont Alto would counter with their ace, Matt Huston. Both would last six innings, and share a similar stat line, but Orsich would have help from his lineup as hot hitter Zane Morgan would pick up from where he left off at the end of last game when he sent a grand slam over the right-field wall at Showers Field.
Morgan would go two for three, have two RBI's, and score a run. It was third baseman Talon Falls that drove in the first run for DuBois though with an RBI double in the first to score Brandon Beith.
Brandon Sicheri would also add two RBI's for DuBois, and closer Dan Stauffer would come in for the seventh inning to secure the win in game one, 8-4.
Game 2twowould stay so close that they would need extra innings to finalize it. Braiden Blair, Morgan Bell and Jacob Allen would all see action on the mound for DuBois. Tied at two, each team would then score one run in the eighth to force the game to the ninth inning. Mont Alto would score on a walk from DuBois to win the game in nine.
Toner Corl scored two runs, and Cory Lehman went two for three with an RBI.
DuBois will be back in action at home when they host PSU Beaver on Wednesday at Showers Field at 6 p.m.
A full schedule for this year's baseball season is available here.