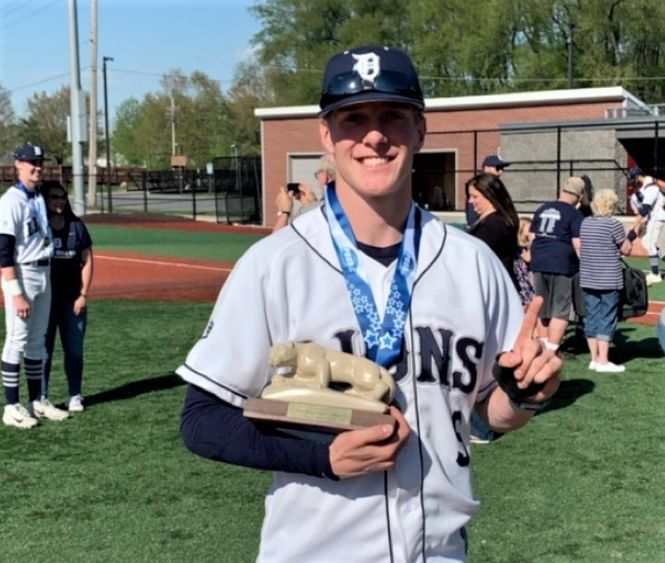 Athletes have sacrificed the opportunity to participate in their sport, yet they've remained dedicated to their training and to their academic success. Penn State DuBois student-athletes are no different and have continued to work overtime to achieve their goals amid COVID restrictions.

Our latest Student Athlete Spotlight features Zane Morgan.
Morgan is a business major from Clearfield, Pennsylvania, and a Clearfield Area High School graduate. He is a utility player on the Penn State DuBois baseball team, meaning that he has the skills to move around the field in different positions where he is needed, and finds success in each of those roles.

Morgan chose to attend and play at Penn State DuBois because of the supportive atmosphere among the other players, and the coaching and athletic staff. He said, "Each coach and player want to see you succeed in school, on the field, and in life. I've learned life lessons that are applicable to baseball and life. I've became a better person through the game of baseball at Penn State DuBois."
The fondest memory Morgan recalls from his athletic career so far is winning the 2019 USCAA Small College World Series National Championship with his Penn State DuBois team.

After completing his undergraduate work, Morgan plans to earn his master of business administration degree at Clarion University.
For more news and information on Penn State DuBois Athletics, visit https://psuduboisathletics.com