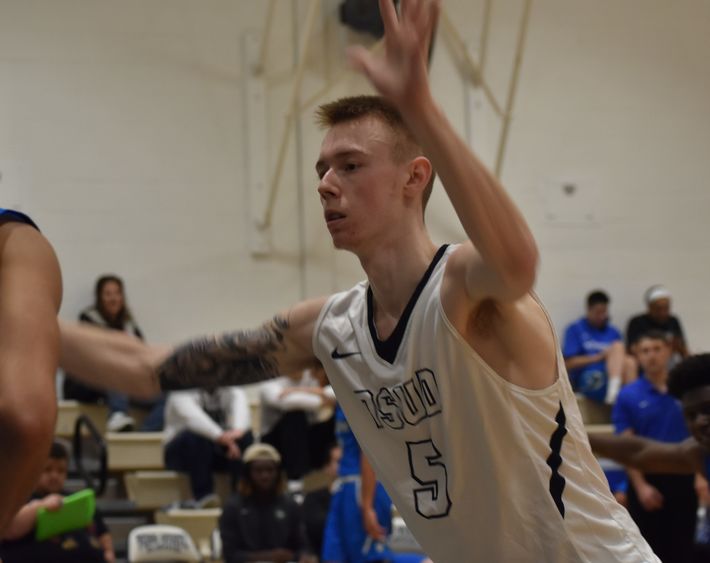 The Penn State DuBois men's basketball team recorded their third overtime contest of the season this week as they travelled to Penn State New Kensington for their first PSUAC match up of the new semester. DuBois came out on top 85-80.
Scoring only 23 points in the first half, DuBois really asserted themselves in the second half and overtime, scoring 43 and 19, respectively. Russell Gariepy (Albion, Pennsylvania) led DuBois with 25 points and 10 rebounds. Malik Gordon (Allentown, Pennsylvania) dropped in 17 points, and Tre'von Williams (Johnstown, Pennsylvania) added 16.
DuBois will be back in action for a pair of conference games this weekend as they host Penn State Mont Alto on Friday night, and Penn State York on Saturday afternoon.