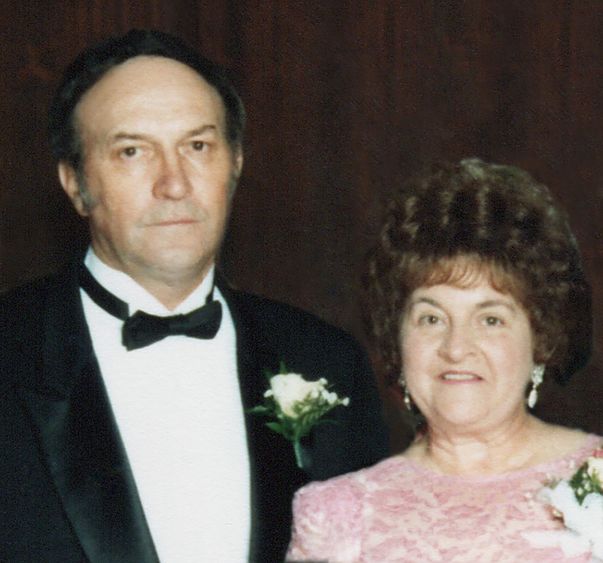 DUBOIS, Pa. — The Jim and Jean Cretti Open Doors Scholarship has been established at Penn State DuBois in honor of the late couple by their son, Jim Cretti Jr., a Penn State alumnus.
Taking advantage of an unprecedented 2:1 matching opportunity, Jim Cretti Jr. pledged $30,000 to create the scholarship in his parents' name, which will be matched with $60,000 from Penn State, creating a $90,000 endowment. Jim Jr. is an engineering manager at Northrop Grumman in the Airborne C4ISR Systems Division in Baltimore, Maryland.
"They are missed more with each passing year," Jim Jr. said of his parents. "Helping others to pursue university studies with this scholarship honors two very special people while supporting families of the local community."
According to their family, Jim and Jean Cretti built their lives around family and community. Jim Cretti was the son of immigrants from Riva, Italy, and the youngest of 12 children. Born in 1935, the year Penn State DuBois was founded, he lived in Brockport, Elk County, his entire life. He was a machinist and master mold maker, and later a supervisor for Owens-Brockway for 43 years.
Jean Cretti grew up in the small, nearby mining town of Cramer, Pennsylvania. Her family remembers her as a loving and dedicated homemaker who helped her children thrive.
Studies have found that only 50 percent of students from low-income households graduate in six years. The Open Doors Scholarship Program is aimed at addressing such issues by funding scholarships for students enrolled in programs that will address the financial, academic and personal challenges students face in graduating from Penn State. Through the program, the University offered a 2:1 match to donors like Jim Cretti, Jr. who made a minimum $30,000 pledge, payable over five years, to establish an Open Doors Scholarship before June 30, 2018. Although the 2:1 match has expired, the University is now offering a 1:1 match to gifts of $50,000 or more to create Open Doors Scholarships. To date, the Open Doors Scholarship Program — between donor contributions and University matching funds — has generated more than $3 million for student scholarship endowments at Penn State DuBois.
At Penn State DuBois, 90 percent of campus students have a need for financial aid. Though $450,000 in scholarship dollars is currently awarded annually, many students remain in need. The average unmet need per student is over $7,000 a year.
The Jim and Jean Cretti Open Doors Scholarship will help to advance "A Greater Penn State for 21st Century Excellence," a focused campaign that seeks to elevate Penn State's position as a leading public university in a world defined by rapid change and global connections. With the support of alumni and friends, "A Greater Penn State" seeks to fulfill the three key imperatives of a 21st-century public university: keeping the doors to higher education open to hardworking students regardless of financial well-being; creating transformative experiences that go beyond the classroom; and impacting the world by fueling discovery, innovation and entrepreneurship. To learn more about "A Greater Penn State for 21st Century Excellence," visit http://greaterpennstate.psu.edu/
For more information on the Open Doors Scholarship Program, as well as giving at Penn State DuBois, contact Director of Development Jean Wolf at 814-372-3038 or [email protected], or visit http://dubois.psu.edu/open-doors-scholarship-program.