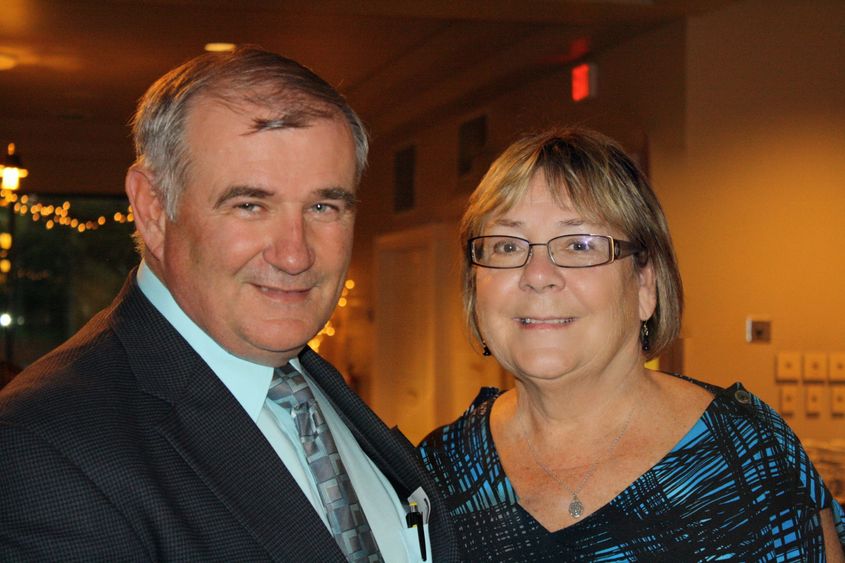 DUBOIS, Pa. — Edward S. and Della M. Nasuti have established an Open Doors scholarship by pledging $30,000 in support of Penn State DuBois students.
The Open Doors Scholarship Program, with donor contributions and University matching funds, has generated nearly $2 million for student scholarship endowments at Penn State DuBois so far. This unprecedented giving opportunity runs in its current form through June 30, offering a 2:1 match to donors who make a minimum $30,000 pledge, payable over five years, to establish a scholarship. Donors can also choose to donate any amount above $30,000, which the University will also match at 2:1. After June 30, Penn State will provide a 1:1 match to gifts of $50,000 or more to create Open Doors Scholarships.
Edward Nasuti is a Penn State DuBois alumnus and past president of the DuBois-based engineering firm, Lee-Simpson Associates, now retired. He is also a past president of the DuBois Educational Foundation, which provides financial and administrative support to the campus. He served as commencement speaker in 2010.
The couple, along with Lee-Simpson Associates, also established a Trustee Scholarship for Penn State DuBois engineering students in 2010.
This gift from Edward and Della Nasuti will advance "A Greater Penn State for 21st Century Excellence," a focused campaign that seeks to elevate Penn State's position as a leading public university in a world defined by rapid change and global connections. With the support of alumni and friends, "A Greater Penn State" seeks to fulfill the three key imperatives of a 21st-century public university: keeping the doors to higher education open to hardworking students regardless of financial well-being; creating transformative experiences that go beyond the classroom; and impacting the world by fueling discovery, innovation and entrepreneurship. To learn more about "A Greater Penn State for 21st Century Excellence," visit greaterpennstate.psu.edu