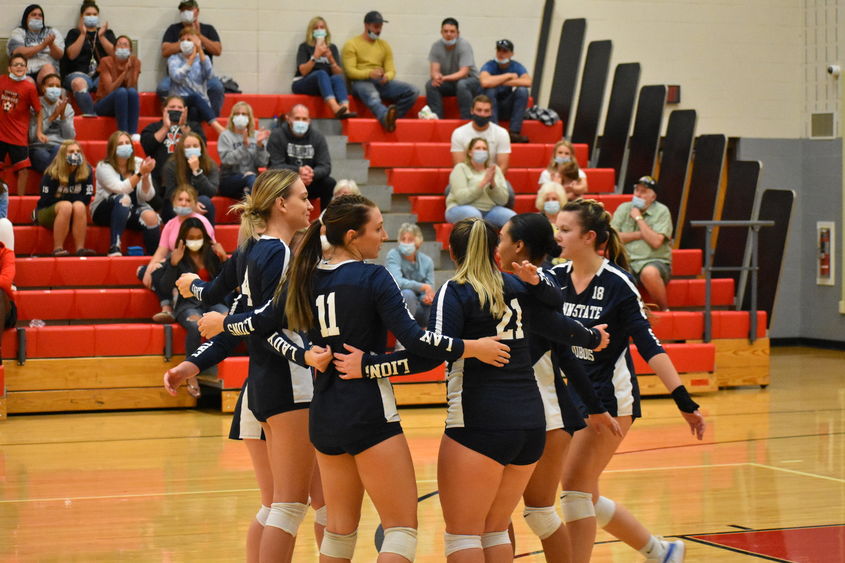 DuBOIS, Pa. — For the second time in program history, the Penn State DuBois volleyball team has earned a bid to the USCAA National Championship Tournament held in Virginia Beach, Virginia. The team, along with coaches and team supporters gathered in the Hiller Auditorium Thursday evening to watch the USCAA National Selection show.
The six best teams in the USCAA will come together to compete for the national title. While DuBois has been ranked in the top five in the USCAA all year, an early loss to PSUAC Volleyball Champions Penn State Greater Allegheny left room for doubt in making it to the national tournament.
Penn State DuBois volleyball grew silent as the first four teams were announced with DuBois still not receiving a bid. As Penn State DuBois volleyball was called to their second national tournament appearance as the fifth seed, the auditorium erupted in cheers of excitement.
The tournament will begin with pool play on Thursday, Nov. 11, to determine seeding with DuBois competing against the University of Cincinnati-Clermont, and Paul Smith's College. The tournament officially begins on Friday, Nov. 12, with the championship match to be played on Saturday, Nov. 13.
The 2021 DuBois team features multiple USCAA nationally ranked players. Sydney Kaschalk is ranked first in total points, second in kills, fifth in hitting percentage, and was named the PSUAC West Rookie of the Year. DuBois also boasts a core group of hard hitters including Skylar Ceprish, who competed on the 2018 national tournament team, Kiyara Girvan, and Nicolette Brossard, second in total blocks in the USCAA.
Go here to learn more about the tournament and bracket.