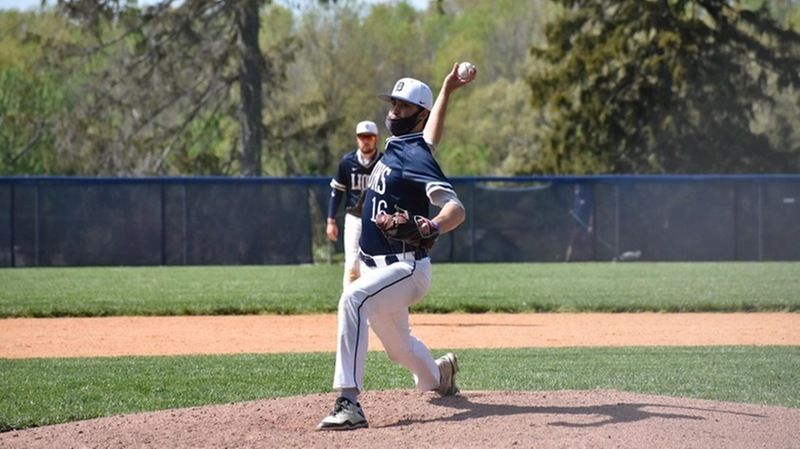 After just having defeated Penn State Greater Allegheny, the Penn State DuBois baseball team would have to transition right away to Penn State Mont Alto in the next round of games in the Pennsylvania State University Athletic Conference (PSUAC) playoffs on Saturday. Mont Alto would come out on the winning side in this contest, 4-3.
Morgan Bell got the start from the mound for DuBois, and even though Mont Alto would score first in the first inning Bell would keep them guessing from the plate. DuBois scored a run in the second inning as Cory Lehman singled to left center that scored Zane Morgan to tie the game, 1-1.
Again in the fifth Lehman hit a single to left that brought Morgan in yet again to make it 2-1. In the top of the fifth Talon Falls would single to score Toner Corl, and DuBois would take the 3-1 lead. Bell would come out after four-and-a-third innings, and Trevor Hanna went to the mound with two men on base. Mont Alto would single to right center to score both baserunners and tie the game, 3-3.
The crowd seemed to hold their breath with every pitch thrown in the next two innings. Finally something had to give, and Mont Alto got two men on base. A single to the outfield scored the walk off run in the bottom of the seventh inning to win the game.
Corl and Lehman would both go 2 for 3 for the game from the plate. Bell had two strike outs, and allowed only three hits. Hanna pitched two-and-a-third innings, giving up only one run.
DuBois will come back home as the host site for the PSUAC semifinals May 9, to take on Penn State Schuylkill at 11 a.m. at Showers Field.