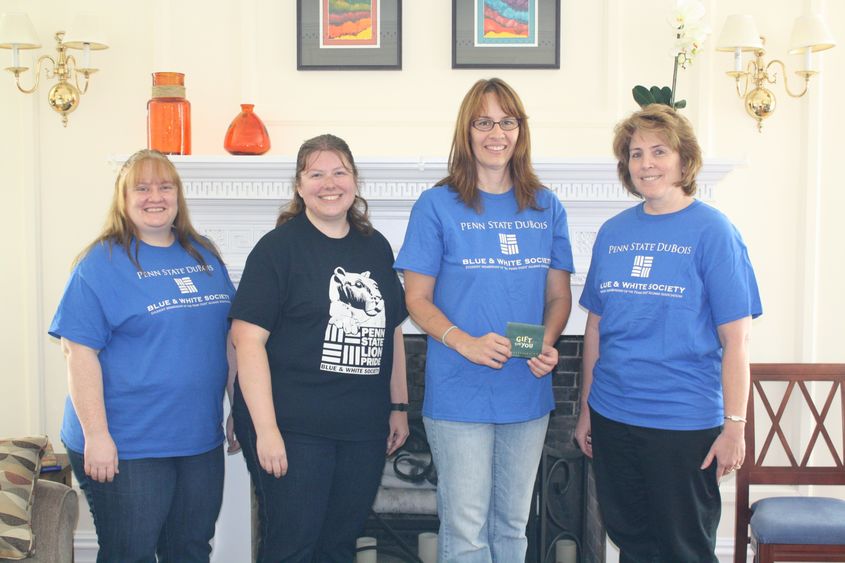 DUBOIS, Pa. -- Penn State DuBois wildlife technology student Donna Morello, of Brookville, has received a $500 gift card to the Penn State Bookstore as the winner of the Blue and White Society Bookstore Sweepstakes.
Blue and White society members who renewed their membership this year were automatically entered in the drawing. Three $500 gift cards were awarded University-wide.
The Blue and White Society is the student membership of the Penn State Alumni Association. Members support the Penn State Alumni Association's service to the University and to its communities through Penn State pride and civic leadership.