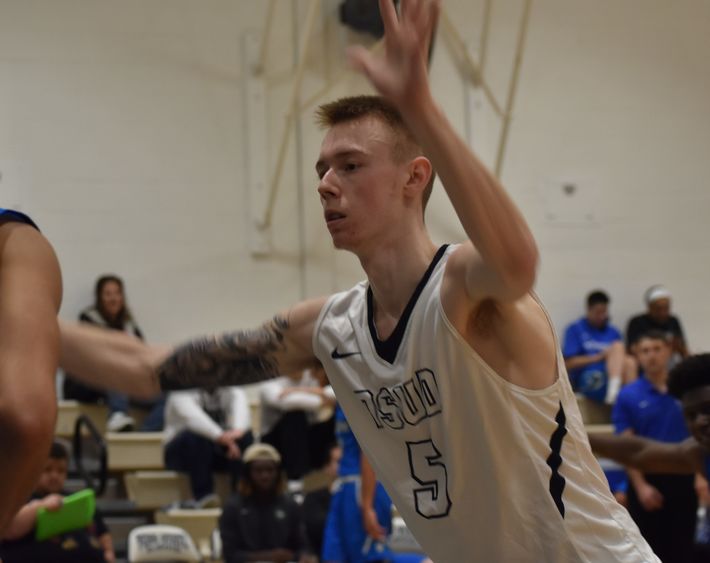 DUBOIS, Pa. — The Penn State DuBois men's basketball team hosted Penn State Greater Allegheny on Saturday afternoon, Feb. 1. DuBois came into the contest on a three-game winning streak in the Penn State University Athletic Conference, and a fourth consecutive victory would have boosted the team into a tie for a playoff spot. DuBois, however, fell short, taking a 65-58 loss to Greater Allegheny.
Greater Allegheny would take the lead at the half, 28-23. Coming out of the locker room, DuBois started generating some major offensive firepower from Russell Gariepy (Albion, Pennsylvania). Unfortunately, Greater Allegheny hit three straight 3-point shots late in the contest to take over with only two minutes remaining, which proved to be the difference in the game.
Gariepy finished with 22 points on 4-of-5 shooting from the 3-point line and added nine rebounds.
DuBois will travel to Penn State Beaver on Tuesday, Feb. 4, for an 8 p.m. tip.