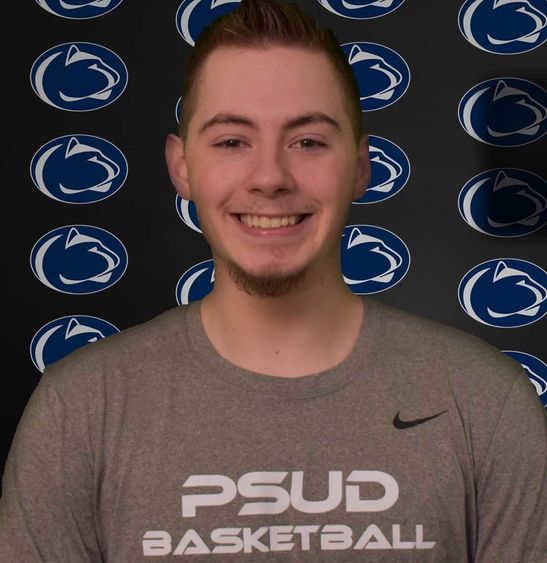 DUBOIS, Pa. — The Penn State DuBois men's basketball team had five players score in double figures and shot 55.6 percent from the floor — including 11 of 20 from behind the 3-point line — to beat Penn College 100-91 in overtime on Jan. 9
The first half saw DuBois out-rebound Penn College 17-9, while dishing out 12 assists compared to four for Penn College. DuBois led 43-38 at the half.
In the second half DuBois continued to spread the ball around, racking up 12 more assists against five for Penn College. The game saw 18 ties and 18 lead changes. From the tip in overtime, DuBois locked down on the defensive end, giving up just five points in the extra frame while scoring 14 to close out the win.
Tristan Pierce (Lancaster, Ohio), the Foradora Insurance Player of the Game, led all scorers with 36 points, going 12 of 20 from the floor, including 10 of 15 from behind the arc, while adding seven rebounds. DJ Hopkins (Huntington, Maryland) contributed 12 points and eight rebounds, while Dylan Huey (Punxsutawney, Pennsylvania) added 16 points on 7-of-8 shooting. Cole Morris (Rimersburg, Pennsylvania) and Tre'von Williams (Johnstown, Pennsylvania) both impressed in their college debuts, scoring 10 and 13 points, respectively. Cole also grabbed six rebounds and dished out seven assists.
Penn State DuBois will welcome a pair of conference foes to campus over the weekend. The squad will face Penn State Brandywine at 8 p.m. Friday, Jan. 12, followed by a 3 p.m. matchup against Penn State Lehigh Valley on Saturday.