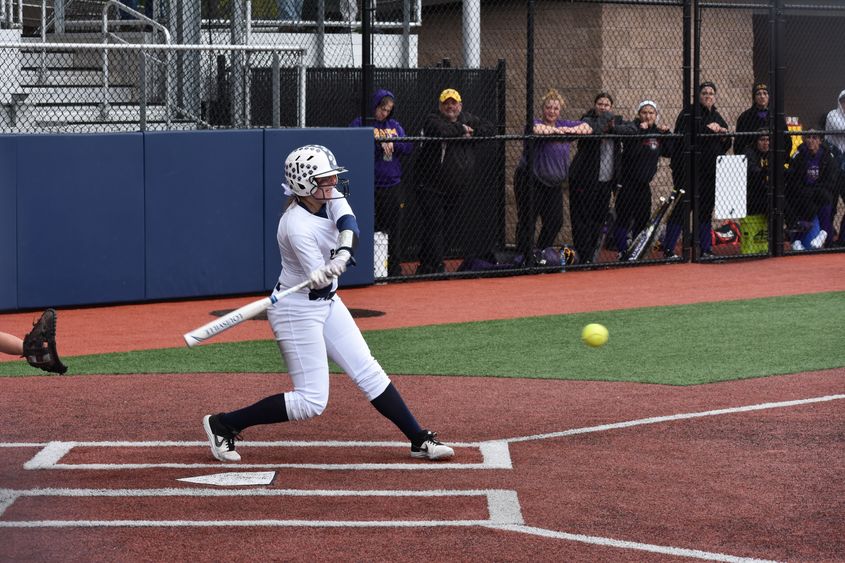 DUBOIS, Pa. — The Penn State DuBois softball team suffered a tough 12-4 loss to Carlow University on Tuesday, May 14, in a second round elimination game in the United States Collegiate Athletic Association Small College World Series.
DuBois got on the board first as Laura Fatula (DuBois) hit an RBI double that scored Makenzie Lukehart (Glendale). From there however, Carlow put up seven runs in the first two innings to take an early 7-2 lead. DuBois kept scrapping throughout the game, but in the end Carlow pulled out the victory to move on, and to close the season for DuBois.
Hitting — Third baseman Samantha Satterlee had two of her team's RBIs on two hits. Fatula and Brooke Harvey (Northwest) had the only other two RBIs for DuBois.
Pitching — Lizzy Scott (West Branch) got the start on the mound for DuBois. Scott allowed only two earned runs in two innings, faced 17 batters, and gave up seven hits. Harvey came in for relief in the third inning and gave up four runs on four hits, and faced 14 batters.
The Lady Lions' record-breaking season not only saw them make the Penn State University Athletic Conference playoffs for the first time in program history, but also saw them earn their way into the PSUAC championship game. As a result of their conference success, they were selected to play in the USCAA Small College World Series for the first time in program history.
For more information, stats and pictures, visit psduboisathletics.com.