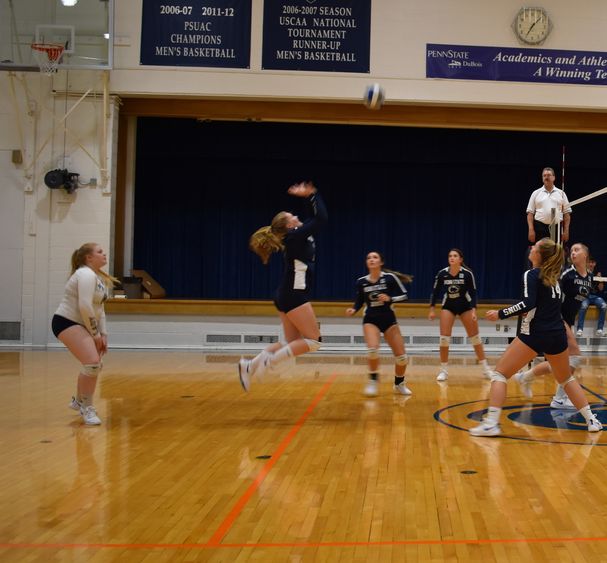 The Penn State DuBois volleyball team hosted another tough PSUAC matchup on Saturday against Penn State Shenango. Shenango, in its first year as a team showed a lot of fight and talent in this season's first matchup against DuBois.
The first set saw DuBois in complete control with a good setting performance from Jenna Hyde to both Allison Easton and Skylar Ceprish. DuBois looked to be rebounding from the loss earlier in the week to Greater Allegheny as they would win the set, 25-15. In the second set DuBois looked to be struggling with keeping their groove even though they were fighting just as hard as the first. Shenango had the upper hand for most of this set, and would go on to take it from DuBois, 25-20.
The third set brought DuBois back to life as they totaled 13 kills, while Shenango was held to only four. The defense from DuBois would hold Shenango in check, and take the third set 25-21.
DuBois would end it in the fourth set as they had another 14 kills on only 20 attempts, and kept it to only three errors.
Easton finished the match with 21 kills and 13 digs. Ceprish and Kierra Keck ended with six kills each, and eight and 13 digs respectively. Ceprish also ended the match with five service aces, and Hyde would finish the game with a career high 36 assists.