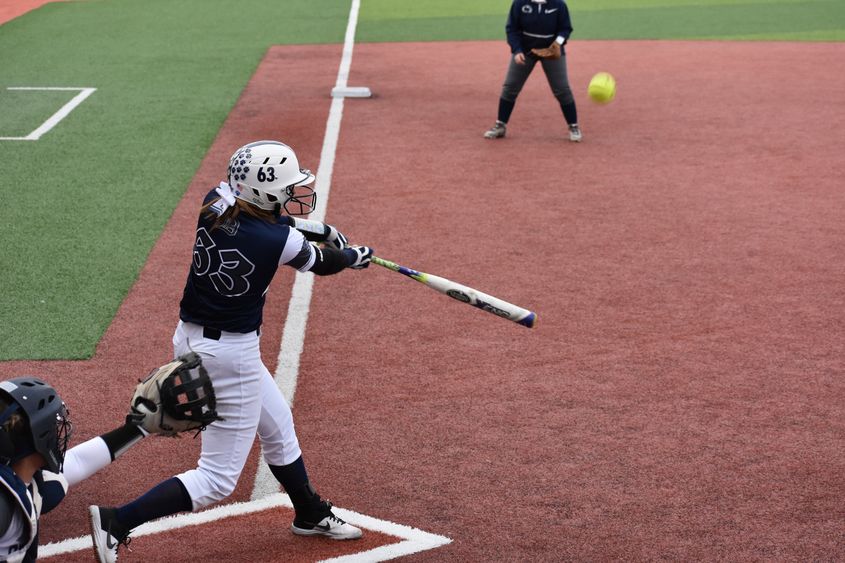 DUBOIS, Pa. - The Pennsylvania State University Athletic Conference (PSUAC) held its 2019 Softball Championship Tournament this past weekend at Heindl Field. Penn State DuBois came into the tournament holding the No. 3 seed in the Western Division. DuBois' first game would be against the No.1 seed from the east, Penn State Hazleton.
Game 1:
Hitting – Makenzie Lukehart (Glendale) had two hits for DuBois, including a double and an RBI. Kayleigh MacTavish (West Branch) had a bases clearing single to drive in three runs in the top of the fifth where DuBois scored all five of their runs in the game. It was enough to defeat the No. 1 seed from the east, as DuBois would hold Hazleton to only four runs.
Pitching – Lizzy Scott (West Branch) pitched 5 1/3 innings. Scott faced 29 batters, struck out seven of them, and allowed only six hits. Brooke Harvey (Northwest) would come in relief in the sixth inning to finish out the game, striking out three, and allowing only one hit.
Game 2:
Next DuBois would have to face the No. 2 seed from the east, Penn State Brandywine.
Hitting – A pitcher's duel, DuBois was held scoreless in the game, and had only four hits off the bats of Harvey, Lukehart, Skylar Ceprish (West Branch), and Samantha Satterlee (Punxsutawney).
Pitching – Scott would pitch a complete game to only 23 batters in her efficient work from the mound. Unfortunately, the five hits given up would be enough for one earned run, and Brandywine would score two more on two fielding errors from DuBois. DuBois would go on to lose, 3-0.
Game 3:
Again, DuBois would have to face Hazleton in the win-or-go-home matchup of the double elimination tournament. This game would decide who would go on to the PSUAC Championship game to face Penn State Brandywine.
Hitting – MacTavish had two more hits and one RBI to help get her team on the board after Hazleton scored first with one run in the bottom of the first inning. Satterlee would have the only other RBI for DuBois in the game, but the two runs would be enough as Hazleton was held to only one run.
Pitching – Scott pitched the complete seven-inning game, facing 27 batters, and allowing only four hits and one run to lead her team to the championship game.
Championship Game:
Hitting – DuBois would strike first as they scored one run in the first inning off of a single to left field from Ceprish. Cayleigh Huffman (Cabot, Arizona) would record two hits for her team as well, but the offensive firepower was just not there for DuBois in this game.
Pitching – Scott would start the game, but would allow five hits and three runs in 2 2/3 innings of work. Harvey would come in relief for the remainder of the game, but would give up four runs on three hits.
Brandywine would go on to win the game, 7-1.
Fortunately, Penn State DuBois will look to build on their great season after receiving a bid to play in the 2019 USCAA National World Series Tournament next week. They will face Judson College at noon Monday, May 13.