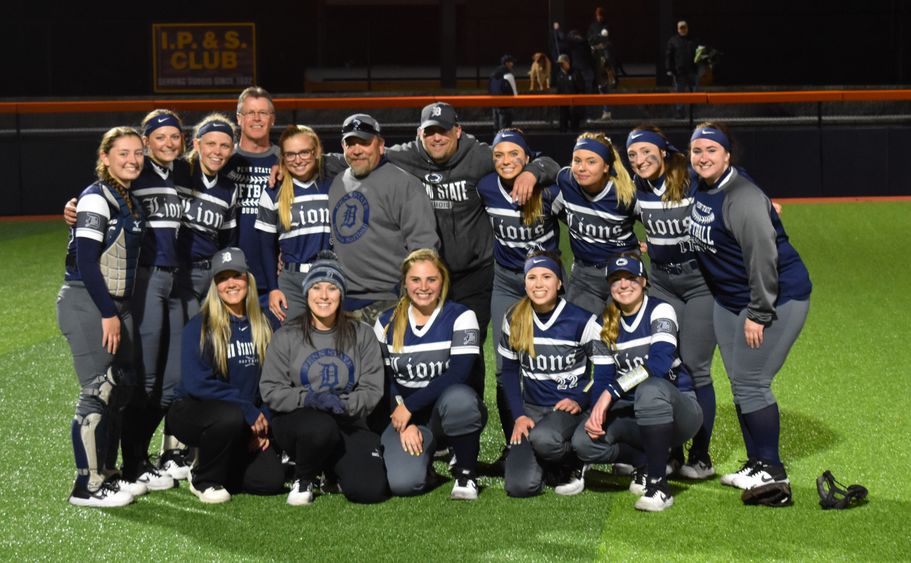 The Penn State DuBois softball team won its first ever PSUAC playoff game this weekend at Heindl Field. DuBois was scheduled to play at Fayette, but due to rainy weather conditions the game was moved to DuBois.
Hitting – Melody Young (Otto-Eldred), Brooke Harvey (Northwest), Makenzie Lukehart (Glendale), and Kayleigh MacTavish (West Branch) all had two hits apiece for DuBois in this playoff game. MacTavish and Lukehart each had a triple as well to help lead their team to a 3-1 victory over Fayette.
Pitching – Lizzy Scott (West Branch) pitched another solid game for DuBois. In her first ever playoff game Scott was full of confidence. In the 30 batters she faced in her complete game performance, Scott struck out seven of them, and allowed only one run to score.
Penn State DuBois now moves on to the second round of the 2019 PSUAC Softball Championship Tournament to face the No. 1 team in the East, Penn State Hazleton.
For all the latest athletics news, visit http://www.psuduboisathletics.com