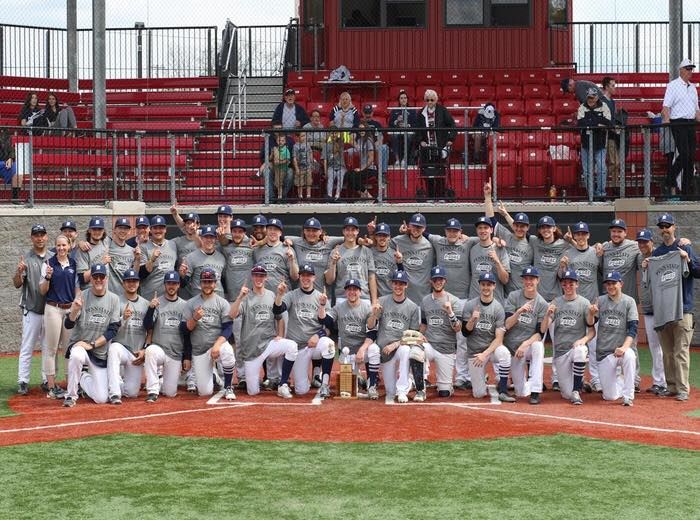 DuBOIS, Pa. — With a 10-2 win over Penn State Brandywine, Penn State DuBois claimed the 2018 Penn State University Athletic Conference (PSUAC) baseball championship on May 7 at Showers Field.
The offense was powered by four home runs from four different players: Clayton Butler, Joey DiPietro, Brandon Gettig, and Talon Falls.
LJ Johnson pitched 4 and 2/3 innings to earn the win.
The win clinched a spot in the 2018 United State Athletic Association Small College World Series, in which DuBois is the No. 6 seed.
The Small College World Series is hosted by Penn State DuBois this year, and is slated to kick off on Sunday, May 13, with a parade of teams and a home run derby. The first game of the series is scheduled for 8:30 a.m. Monday, May 14. DuBois will take on Wright State, Lake Campus at 6:30 p.m. on Monday.