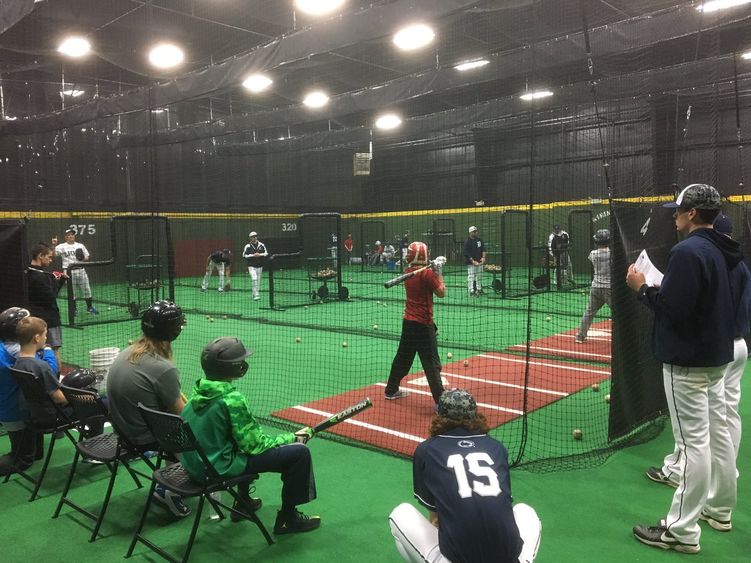 DUBOIS, Pa. — Spots are still available for the 2018 Penn State DuBois Youth Baseball Clinics on Feb. 10-11 at the Baseball Bank, 309 Aspen Way, in DuBois. Preregistration is required and can be completed at www.dubois.psu.edu/outreach. Click on the "Baseball Clinics" link to sign up. A 15 percent discount is available off each registration for two or more in same family. To receive this unique code, or if you have questions, call 814-375-4715.
The Penn State DuBois baseball coaching staff and players will host clinics, joined at the Pitching/Catching Clinic by special guest TJ Gornati, who has played for the San Francisco Giants and the Toronto blue Jays.
Participants will work with the baseball team and coaching staff to learn the basic mechanics of hitting, fielding and pitching, and take part in drills and activities to help them develop these skills. The hope is not only to develop better players but also to instill the discipline, respect, hard work and self-worth, values that are threaded throughout the baseball philosophy. Each participant will receive an evaluation form and the chance to win a team hat and shirt.
Session 1, Pitching/Catching Clinic is, for ages 10 to 15 and will be held from 5 to 7 p.m. on Saturday, Feb. 10. Session 2, Hitting/Infield Clinic, is for ages 12 to 16 and will be held from noon to 3 p.m. on Sunday, Feb. 11. Session 3, Hitting/Infield Clinic is for ages 8 to 12 will be held from 3:30 to 6:30 p.m. on Sunday, Feb. 11. The participants should bring baseball equipment such as glove, bat, batting helmet (if they have one), and something to drink.
In two years, the Penn State DuBois baseball team has won back-to-back, regular season conference championships, two fifth place finishes at the United State Collegiate Athletic Association (USCAA) World Series. The team also saw 15 players named to the All-Conference Academic Team, 10 USCAA All Americans, and eight Penn State University Athletic Conference (PSUAC) All Conference Players. Player Brandon Gettig was named 2017 USCAA Athlete of the Year and, and Head Coach Tom Calliari was twice named PSUAC Coach of the Year. Topping off these accomplishments, DuBois will host the 2018-19 Small College World Series.