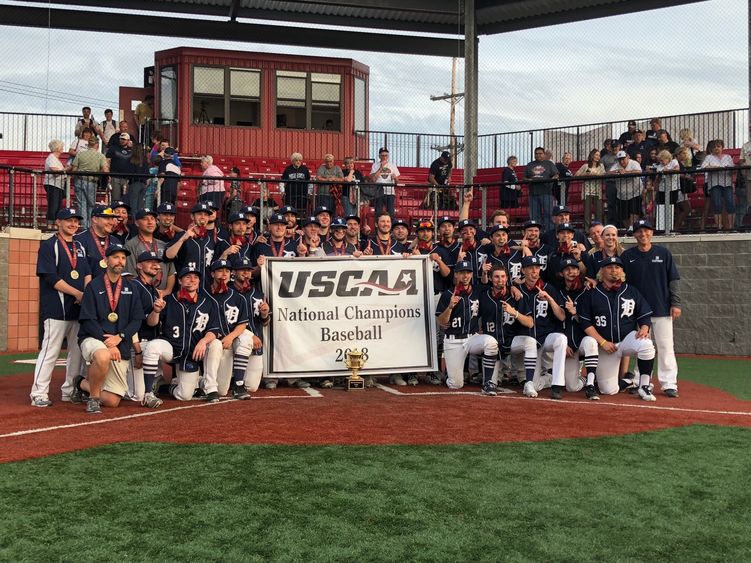 DUBOIS, Pa. — The Penn State DuBois baseball team, champions of the 2018 USCAA Small College World Series, was recognized for its success during the All-University Day football game at Beaver stadium on Sept. 15. The team was honored in the second quarter of the game against Kent State.
DuBois won the Small College World Series on May 17 at Showers Field in DuBois, where the team also hosted the tournament. DuBois now holds the distinction of being only the second team in any sport in the Penn State University Athletic Conference (PSUAC) to bring home a USCAA national championship. The first was the 2015 Penn State Beaver women's basketball team.
The baseball program at Penn State DuBois was resurrected in 2015, having been eliminated from campus athletic program offerings due to budget reasons in the 1990s. In just three short years, the team has made two appearances in the USCAA championship, claiming the title this year.
The Penn State DuBois Nittany Lions ended their winning regular season 31-11, and claimed a 17-1 conference record in the PSUAC. The team went 4-1 in the Small College World Series.
DuBois kicked off a short fall ball season on Sept. 16, hosting a doubleheader against Jamestown Community College. For more, visit http://psuduboisathletics.com/sports/bsb/index.