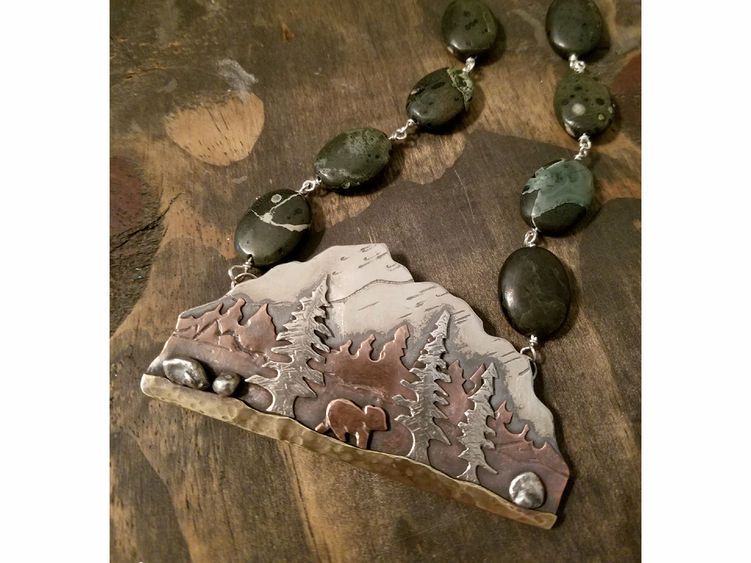 DuBOIS, Pa. — Continuing and Community Education at Penn State DuBois is preparing to offer a beginner jewelry making and metalsmithing course to give student the experience of exploring the technical challenges, the discovery of design and creating their own jewelry.
In this class, which is designed for beginners, participants will learn basic metalsmithing techniques such as fabrication, piercework, surface treatments, annealing and cold-joining. No prior metalsmithing or art knowledge is necessary for this class. Experienced students are also welcome.
"This class will give students the necessary skills to create their own custom pieces both in class and at home," John Brennan, director of continuing and community education at Penn State DuBois, said. "Individuals who take this course will make custom jewelry that will make great holiday gifts, or they can keep themselves as unique pieces that family and friends will admire."
Participants will create two to three pieces of finished jewelry. Potential projects include pendants, brooches or rings. Basic materials will be provided and are included in the cost of the class. Students will be required to bring a small tool kit; a link to purchase a kit will be provided upon registration for those without tools.
About the instructor
Bobbi Shaffer Ingram is a silversmith and jewelry maker with studios in DuBois and Amarillo, Texas. She received her undergraduate degree from Penn State and a master of fine arts in jewelry and metals from Indiana University of Pennsylvania. For 17 years, Ingram has been creating art jewelry as well as clean and classic wearable designs. Her jewelry line can be described as simple, earthy, timeless designs that promise endless wearability. Shaffer said she also is dedicated to teaching others the art of metalsmithing.
This course requires preregistration and space is limited. The registration fee for this course is $210 and does include the basic materials for the first project in the class. The registration fee does not include the required tool kit; participants are required to purchase that prior to the start of the course. A link will be provided to students after registration to assist them with their tool kit purchase, which is an additional cost of approximately $70. Registration can be completed online here.
Continuing and Community Education at Penn State DuBois is a bridge between Penn State resources and our partners, including business and industry, non-profit organizations, educational institutions, and state and federal agencies. Our programs cover manufacturing and quality, engineering, human and health services, food service, computer and electronics, construction, professional and business services and more.
To learn more about courses offered by continuing and community education at Penn State DuBois, visit their website here.