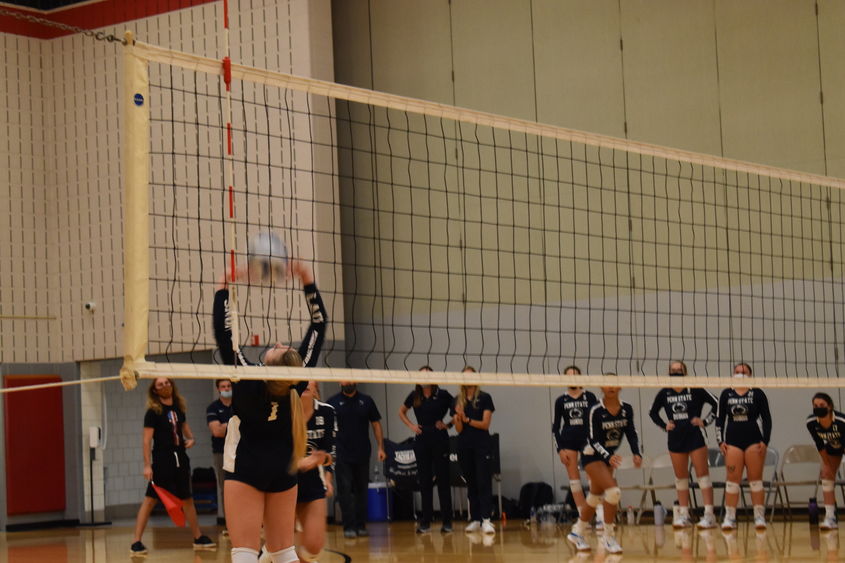 The Penn State DuBois volleyball team hosted Penn State University Athletic Conference opponent Penn State Shenango on Saturday afternoon. DuBois had a strong showing after coming off of the road from Pitt-Bradford. DuBois jumped on Shenango early with 25-15 first-set victory, and although the visitors tried to keep it close, DuBois was fueled for this match. DuBois went on to win the next two sets to take the match, 25-17 and 25-20.
Catherine Gregory set her team up well throughout, ending the day with 27 assists. Nicolette Brossard led the team with nine kills. Kiyara Girvan and Skylar Ceprish both had eight kills and 12 digs each for DuBois as well.
The Lady Lions will be on the road Monday to take on Penn State Greater Allegheny before a home stretch starting Thursday.