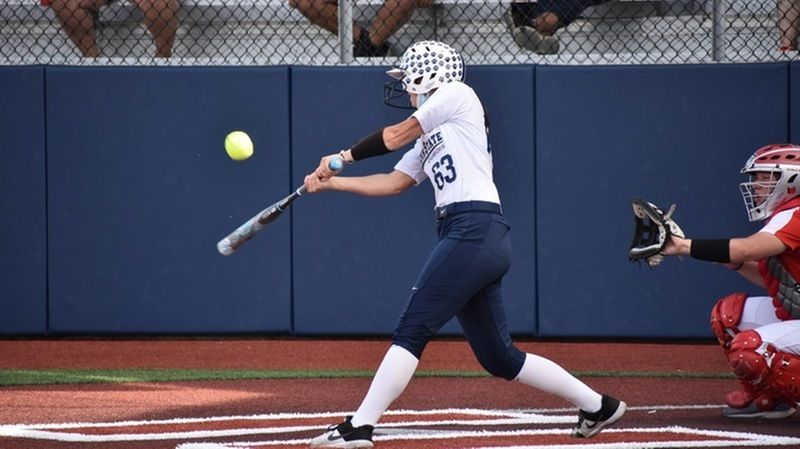 DuBOIS, Pa - Penn State DuBois softball had a great run in the United States Collegiate Athletic Association (USCAA) World Series, but it unfortunately came to an end Wednesday night. The D'Youville College St. Bernards scored first with three runs in the top of the first inning and went on to defeat DuBois 13-3.
Pitcher Lizzy Scott and the Lady Lions held D'Youville for a while, and in the meantime got their own bats going.
Scoring two runs in the bottom of the second, and one in the bottom of the third, DuBois would tie the game and keep things rolling. The St. Bernards went on a run however in the top of the fifth, scoring seven runs to take the lead back.
DuBois bats just couldn't find the open field as they failed to score another run in the game, and would go on to lose, 13-3.
Scott would go five innings with six strikeouts before Brooke Harvey would come in relief for the final inning. Cayleigh Huffman would hit a double and add two RBI's. Malliah Schreck would go 2 for 3 from the plate with 1 RBI.
DuBois finishes the season with an overall record of 27-13.