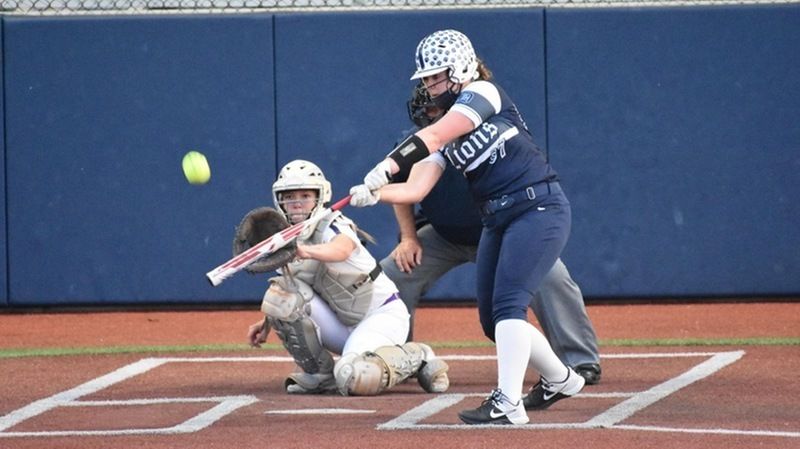 DuBOIS, Pa - The DuBois softball team had an elimination game Tuesday evening, May 18, against Carlow University in the United States Collegiate Athletic Association (USCAA) World Series. Although Lizzy Scott had already pitched a game earlier in the day when DuBois beat Mont Alto, she got the start from Coach Kern, which would help take DuBois to an 8-3 win in this contest.
DuBois scored first when Cierra O'Shell drew a bases loaded walk to score, and Brittney Williams knocked in a run to take the lead, 2-0. Carlow tied it up in the bottom of the fourth, and added another one in the bottom of the fifth to go up, 3-2.
DuBois would have a huge inning in the seventh, scoring six runs to take commanding lead in the must win game. Scott would finish them off in the bottom of the seventh, and DuBois would survive to advance to the next round. They will play at 4 p.m. Wednesday, May 19, against D'Youville College from Buffalo, New York.
Larissa James-LaBranche and Aspen Bishop went 2 for 4 each, with Bishop driving in two runs. Brooke Harvey would add another two RBI's. Scott pitched a complete game allowing only two earned runs on six hits.