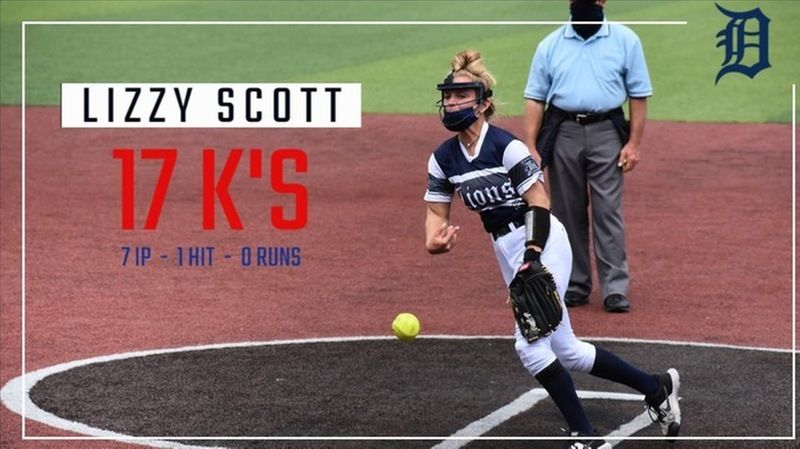 DUBOIS, Pa. — The first game in the double header against visiting Penn State Beaver Wednesday was quite a show for Penn State DuBois pitcher Lizzy Scott. Scott faced only 22 batters in her complete game shutout and allowed only one hit. To add to the excitement was her career-high 17 strike-out performance. This was Scott's third one-hitter she has thrown in as many games. Scott leads the nation in wins (15), ERA (1.26), and strikeouts (145). DuBois would claim victory in both games, 13-5 and 6-0.
The bats for DuBois helped Scott get a lead as they put up four runs in the first inning. Skylar Ceprish would do her part with two triples and two RBI's. While Cierra O'Shell and Brittney Williams would also add two RBI's each for DuBois as they would take game one, 6-0.
Game two saw starter Brooke Harvey also keep rolling from the circle, as Beaver couldn't find an answer for the DuBois pitchers. Harvey would go the complete game, allowing only five hits, and striking out three batters.
DuBois would also keep their bats hot with 15 hits in game two. Ceprish would again come up big with another triple, one double, and three RBI's. O'Shell would also have a triple and double, and add two RBI's to help DuBois part Beaver, 13-5 in game two for the series sweep.
DuBois will host a first-round conference playoff game at 1 p.m. on Saturday, May 1, at Heindl Field in DuBois.