Cierra O'Shell's performance places her on top as the all-time hit leader for Penn State DuBois softball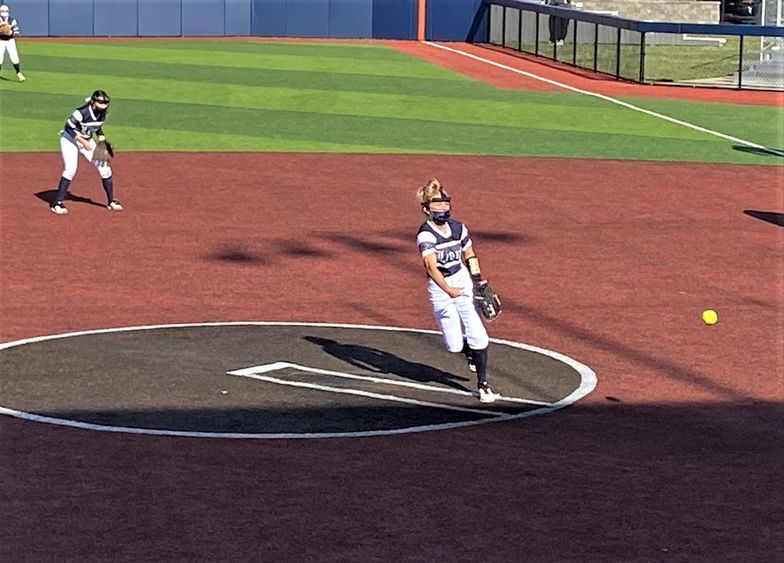 After splitting two series this past weekend the Penn State DuBois softball team was ready for a sweep of their next opponent. As they hosted Penn State Scranton in a Penn State University Athletic Conference (PSUAC) double-header on Tuesday night, that's exactly what they were able to pull off.
The first game DuBois bats were unmatched as they scored 15 runs in the bottom of the first, and never looked back. Skylar Ceprish had a four RBI game going two for four from the plate including a home run. Right fielder, Madison LeGrys went three for three, hit one double, and scored three times to contribute to the offensive overpowering.
The game ended after three innings due to the 23-0 score, but not before pitcher Lizzy Scott struck out five of the nine batters she faced. Although she only had to face nine batters, Scott pitched a perfect game, giving up zero hits, runs, and walks.
Game two had Scranton with a little more life as they were able to put three runs on the board in the top of the first. Those would be the last runs they would see however as DuBois would continue where they left off in game one from both the plate, and the field.
Scott would continue her dominance from the mound, throwing a no hitter. She allowed no hits, but walked 4 batters.
Catcher, Larissa James-LaBranche would drive in four RBI's on the game, and added a home run for the cause. Cierra O'Shell would go three for four, scoring three runs, and have two stolen bases. With O'Shell's hitting performance she becomes the all-time hit leader in Penn State DuBois softball history with 75 hits, surpassing Laura Fatula's 74 hits.
Penn State DuBois improves their overall record to 10-4, and currently sits in second place in the East Division of the PSUAC. Their next game will be Friday as they travel to Penn State Mont Alto.
A complete schedule for this season's Penn State DuBois softball team can be viewed here.