Funded projects provide student engagement and faculty research opportunities with Pennsylvania manufacturers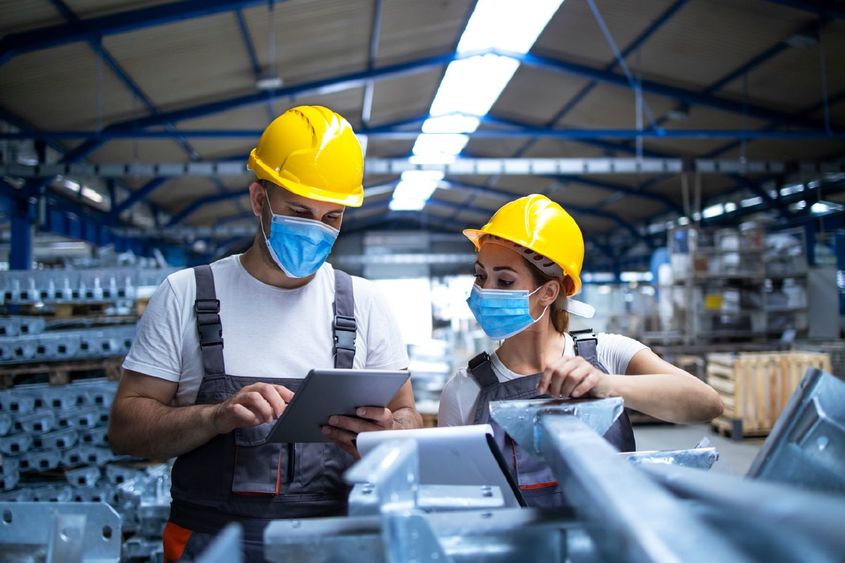 UNIVERSITY PARK, Pa. — Penn State has been awarded five grants through the Pennsylvania Department of Community and Economic Development (DCED) Manufacturing PA initiative. The initiative awarded $2 million across 29 grants in total and will bring together government, industry and higher education in holistic collaboration to spur new technologies and processes in the manufacturing sector.
The Corporate Engagement Center and the Pennsylvania Technical Assistance Program (PennTAP), within the Office of the Senior Vice President of Research at Penn State, worked to promote the program and match manufacturing partners with faculty and students across the University. The DCED awarded grants to Penn State DuBois; Penn State Erie, The Behrend College; Penn State Altoona; and Penn State University Park.
"We are thrilled to see these funded research projects and relationships established between Pennsylvania manufacturers and Penn State," said Tanna Pugh, PennTAP director and PA Manufacturing program lead for Penn State. "This program provides opportunities for leading University researchers and students to build relationships in the manufacturing industry, and to push forward innovative research that will have a real-world impact."
The approved projects are part of Manufacturing PA's fellowship program, which unites eligible graduate and undergraduate students with local manufacturers. Once paired, the students embark on research projects to develop new technologies and advance innovation statewide.
"Pennsylvania's manufacturing industry continues to grow and advance with new technologies and practices, despite the challenges the COVID-19 pandemic posed for us all, and this funding provides support to innovative projects from our state's higher education system in collaboration with local manufacturers," said Gov. Tom Wolf.
The approved projects help advance innovation in several sectors of manufacturing, from medical, to energy, to consumer goods. Additional details about many of the projects approved through the program can be found on the Manufacturing PA Innovation Program website. Funded projects from Penn State include:
"Manufacturing Ultra-conductors for the Next Generation Efficient Electric Machines"
Principal Investigator: Kofi Adu, associate professor of physics
Industry Partner: Electric Motor & Supply Inc.
Campus: Penn State Altoona
"Enabling PECM Process Analysis for Advanced Cathode System Design"
Principal Investigator: Edward De Meter, professor of industrial and manufacturing engineering
Industry Partner: Extrude Hone LLC
Campus: Penn State University Park
"I-AIM4PA: Innovation in AI in Advanced Manufacturing for Pennsylvania"
Principal Investigator: Guha Manogharan, assistant professor of mechanical engineering and industrial and manufacturing engineering
Industry Partner: Verder Scientific Inc.
Campus: Penn State University Park
"Fabrication of Cu-Ni-Si Parts by Powder Metallurgy"
Principal Investigator: Daudi Waryoba, associate professor of engineering
Industry Partner: Symmco Inc.
Campus: Penn State Dubois
"Smart Manufacturing and Operator Intervention Systems for Injection Molding Processes"
Principal Investigator: Jason Williams, assistant teaching professor of engineering, plastics engineering technology and head of Medical Plastics Center of Excellence
Industry Partner: The Plastek Group
Campus: Penn State Behrend
View the complete list of 29 projects, including funding amounts and manufacturing partners, at this link.
For more information about industry partnerships at the University, visit the Corporate Engagement Center website and the PennTAP website. Interested faculty may consult the manufacturingPA.org website for more information and can contact the Corporate Engagement Center for assistance with the application or facilitating manufacturing partnerships.
About the Manufacturing PA Initiative
Gov. Tom Wolf's Manufacturing PA initiative aims to ensure that training leads not simply to any job, but to careers that provide higher pay and opportunities for advancement. Working with DCED's strategic partners, including IRCs, Pennsylvania's colleges, universities, technical schools and non-profit organizations, this initiative fosters collaboration and partnerships to accelerate technology advancement, encourage innovation and commercialization, and build a 21st-century workforce.
About PennTAP
The Pennsylvania Technical Assistance Program at Penn State is a federal, state, and University partnership to stimulate statewide economic development. PennTAP helps organizations maximize their competitiveness through in-person consultations, unbiased technical advice, and connections to Penn State experts, resources and programs.
About the Corporate Engagement Center
The Corporate Engagement Center connects industry partners to strategic opportunities at Penn State for research and development, philanthropy, and talent recruitment. Brought together in 2019, the center serves as a hub for industry/University relationships, supporting companies as they navigate the vast resources of Penn State. The team is here to help build lasting, mutually beneficial relationships.
The Corporate Engagement Center is a joint initiative of the Office of the Senior Vice President for Research and the Office of University Development, working in partnership with Career Services.