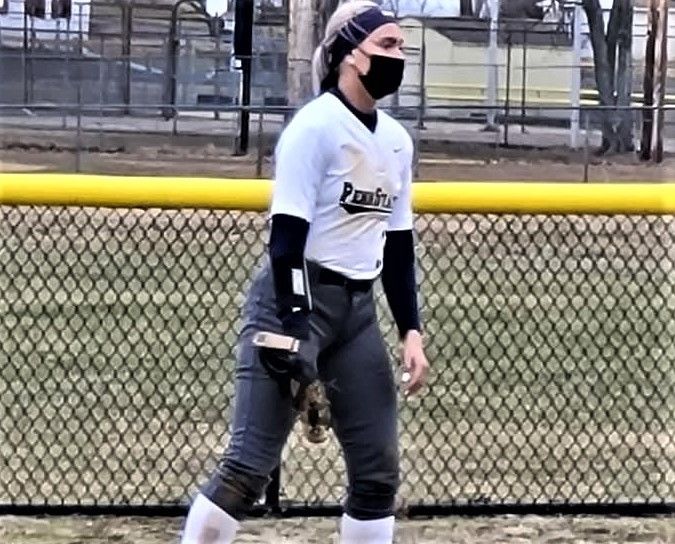 DUBOIS, Pa. — In a Penn State University Athletic Conference (PSUAC) division double-header Tuesday against Penn State Hazleton, Penn State DuBois won the first game by a score of 8-3, but let one fall, with Hazleton coming out on top in the second game, 9-4.
The first game pitcher, Lizzy Scott, allowed two earned runs in the bottom of the first, Scott then allowed only one run for the rest of the game. Scott had a ton of help from the offensive side though as every batter from DuBois had at least one hit. The heart of the lineup saw Skylar Ceprish and Malliah Schreck both go three for four, scored two runs each, and had one and three RBI's, respectively. They would each contribute with a double, and Ceprish would add in a triple as well.
Brooke Harvey took the mound for game two, and had a good performance by the numbers as she struck out eight, and gave up only seven hits. Those hits were at the right time with runners in scoring position however, and nine runs were able to come across the plate for Hazleton.
DuBois bats were still just as productive as the first game, but couldn't seem to get the runs in this game. Ceprish and Schreck would again go three for four with Ceprish adding two RBI's. Cierra O'Shell would also go three for four this game, and score two runs. O'Shell, Aspen Bishop, Larissa James-LaBranche and Ceprish would all hit a double during the game, but it wasn't meant to be as Hazleton would hold on to win game two with a 9-4 final score.
Penn State DuBois will travel to Penn State Brandywine on Friday for another PSUAC double-header.