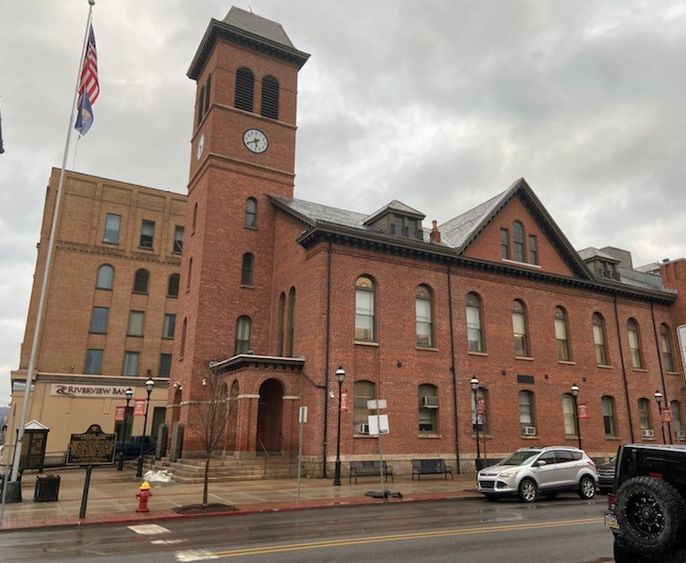 CLEARFIELD, Pa. — The North Central PA LaunchBox has again joined the Clearfield County Commissioners in distributing funds vital to businesses struggling from hardship during the COVID-19 pandemic.
Commissioners have announced another round of funding available for hospitality-related businesses. The COVID-19 Hospitality Industry Recovery Program (CHIRP) authorized and allocated by the state, has awarded $897,671 to Clearfield County.
These funds will be disbursed to hospitality-related businesses that can demonstrate at least a 25% reduction in gross sales for any quarter in 2020 relative to 2019, and which can show a net loss (after any prior funds awarded, such as PPP or CARES grants).
"We are pleased to partner with North central PA LaunchBox of Penn State DuBois to bring immediate assistance to local businesses involved in the hospitality industry," said Clearfield County Commissioner John Sobel. "Those same businesses have been devastated by the effects of the COVID-19 pandemic and have been barely hanging on. The financial assistance we will be able to provide them through the CHIRP Program will not only help them be a part of the county's post-pandemic economic recovery but also help our important tourism industry of which these businesses are such a vital part."
Eligible business categories include bars, restaurants, hotels/motels, bed-and-breakfasts, and others with a state NAICS code that begins with 721 or 722. Due to the way the legislation is written, non-profit organizations are not eligible for this grant.
The application will be available starting March 15, at www.clearfieldco.org. The deadline for the first round will be 11:59 p.m. on April 15. If available funds remain following the processing of the first round, a second round will be awarded at a time to be determined.
The North Central PA Regional Planning and Development Commission will work with all six counties in their area (Cameron, Clearfield, Elk, Jefferson, McKean and Potter) to approve the grant applications.
In addition, as was done with CARES grants earlier this year, commissioners will again partner with the North Central PA LaunchBox to help collect applications and assist business owners if they have questions. The LaunchBox will have a computer lab available for those who want to stop by and receive one-on-one assistance with the application. Small business owners who need assistance may contact LaunchBox Director Brad Lashinsky at [email protected] or 814-375-4704 for an appointment.
"It is a pleasure to partner with the Clearfield County Commissioners and the North Central Regional Planning and Development Commission by providing professional assistance with the CHIRP funds to support the county's hospitality industry, which has been ravaged by the pandemic," Lashinsky said. "The mission of the LaunchBox is to support entrepreneurs and businesses in the North Central region, helping them to thrive and grow the economy through the various programs we offer and the vast array of resources at hand through the partnerships we have developed. Having been previously involved in the second round of Clearfield County CARES ACT funding, we have been able to develop a multitude of great relationships with area businesses and make them aware of other areas of assistance we can provide to help them be successful."
Lashinsky said that in furthering the LaunchBox mission to aid the community, he and Penn State DuBois Chancellor M. Scott McBride decided to make an additional contribution during the CHIRP funding initiative. While county commissioners offered compensation to the LaunchBox for work toward processing applications, Lashinsky and McBride have made the decision to donate fees back to the cause.
Lashinsky said, "Wanting to be a good steward of Clearfield County, the NCPA LaunchBox has decided to develop a Clearfield County Mini-Grant program to encourage and foster entrepreneurial start-ups with any administrative funds being received through this program. The mini-grant program will assist new start-ups with expenses pertaining to prototyping, marketing, branding, computer software, equipment, and more. This is a way for the LaunchBox to provide additional opportunities to potential businesses by making the commitment to giving back."
Clearfield County Commissioner Dave Glass said, "The partnership with LaunchBox is the ultimate win-win. Not only do Brad and his staff work hard to assist business owners with the application - but their proposal to use the fees from this program to start an entrepreneur mini-grant program is yet another way they are giving back to our county."
For more information on this, or other LaunchBox initiatives, visit https://dubois.psu.edu/launchbox.