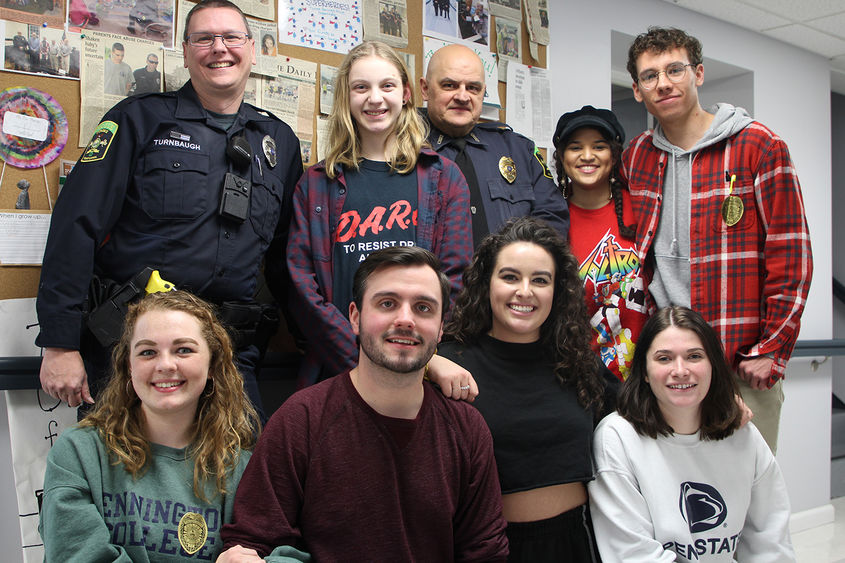 UNIVERSITY PARK, Pa. — A handful of Penn State students spend their senior years pursuing their passion as filmmakers — taking an idea from concept to script, followed by casting, shooting and editing with an eventual goal of screening at the year-end student film festival, and perhaps beyond.
It sounds straightforward, but for those involved it's never simple. It's a challenging educational experience that produces tangible and intangible results.
"It's not just one person making a film. It's coming to learn how much work goes into a film by so many people," said senior film major Aaron Salada, the writer and director of "Voice in the Night," a narrative he describes as a coming-of-age horror film. "I definitely have a better understanding of what a director and producer do and what a good core team does."
The film is a passion project for Salada and a team that includes producer Kyra-Nicole Barkley, also a senior film major. They were the leaders of an award-winning documentary, "Murder in Happy Valley," during their junior year.
That film's success made the challenges of "Voice in the Night" a little easier. It opened the door to more collaborators.
"Part of the reason 'Murder in Happy Valley' did so well was that it connected with the local community and people. People wanted to hear that story," Salada said. "With 'Voice in the Night' we're able to reference that, and other people hopped on board and it's just made things easier."
Among the collaborators for the first film was the Tyrone Police Department, which provided locations, support and even a few officers as actors. Getting that kind of access and cooperation for the new film was easier after having completed the documentary last year.
"At first, [for 'Murder in Happy Valley'] I was told we were going to have night scenes. Then I was told [Salada] wanted to work with a child actor. And then I was told a real police station with real police officers," Barkley said. "Those are challenging things for a producer, let alone a student producer. But we had so many more 'yeses' with this film ['Voice in the Night'].
"There were so many 'nos' going into 'Murder in Happy Valley.' Just being able to have a community behind you on a project was much easier," said Barkley.
Shooting on the film was completed by early March. Any necessary reshoots remain, as does editing, getting the film to the composer for music, and then the creation of press kits and much more.
Barkley said a color-coded calendar enhances her organizational skills. Her to-do list includes post-production duties, working with an artist on movie posters and sending dozens of thank-you notes.
Salada, who started his career at the University at Penn State Dubois, described having a film screened for others as a "heartwarming" experience. He's anxious to finish "Voice in the Night" and see it on screen in front of an audience.
"Initially, we weren't certain we were going to pull this off, but with Penn State's name attached we were able to get so much cooperation," he said. "I couldn't pick one aspect of this film that I love the most. I love the actors that brought these characters to life. I love the script, the tone and the themes. I love every aspect of this film, and the process we've gone through to make it happen."