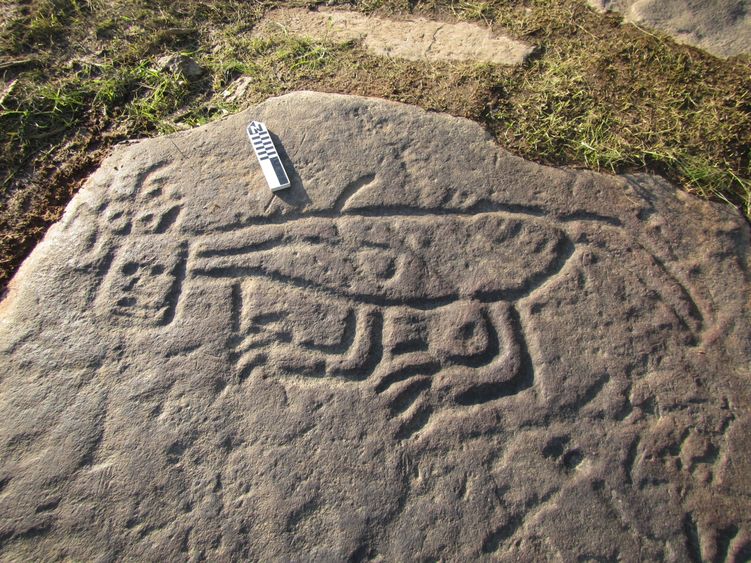 DUBOIS, Pa. — A local historian will offer an overview on prehistoric carvings, known as petroglyphs, during an upcoming program hosted by the Penn State DuBois Library. Ken Burkett, a Carnegie Museum field associate and executive director of the Jefferson County History Center in Brookville, is scheduled to speak at noon on Wednesday, Oct. 9, in Hiller Auditorium. This event is free and open to the public.
Burkett will focus on a site known as Parker's Landing, which he described as one of the rarest and most significant sites in Northwestern Pennsylvania, where evidence of prehistoric activities can be found as part of the undisturbed natural landscape. For many generations, native people visited this riverbank site on the Allegheny River to inscribe images of humans, fish, birds, animals and their tracks, as well as mythological figures and other abstract forms into the rocks. This presentation will offer an updated overview of this important site and discuss its seasonal use and relationship to other rock art sites within the Upper Ohio Valley.
For more information, contact the Penn State DuBois Library at 814-375-4756 or [email protected].