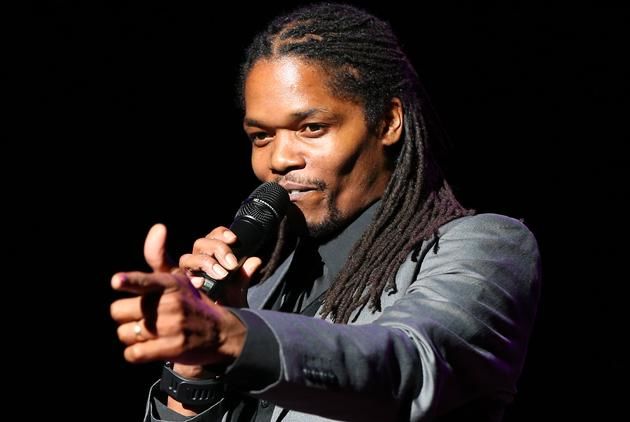 DUBOIS, Pa. — Landau Eugene Murphy Jr., winner of season six of NBC's "America's Got Talent," will headline this year's Penn State DuBois Benefit Celebration, slated for 6 p.m. Oct. 12 at the DuBois Country Club. Tickets go on sale July 1 for this unique event, which will see Murphy, backed by a full big band, perform favorites from Frank Sinatra, Dean Martin, and other timeless classics.
When Murphy showed up to audition for "America's Got Talent" in 2010, he was singing to pass the time while grinding out a living washing cars in his hometown of Logan, West Virginia, and the only "nice" clothes he owned were the ones on his back: a pair of jeans, a modest button-down striped shirt, and a jacket.
Fortunately, you don't need a slick wardrobe to win America's heart. You need talent and personality, and Murphy has a great deal of both. Wowing the judges with his back story of homelessness and determination to succeed for his family, coupled with interpretations of classics from Cole Porter, Dean Martin, Frank Sinatra and others, Murphy walked away with the million-dollar grand prize in front of 14 million weekly viewers. According to show insiders, when all was said and done, Murphy had won "America's Got Talent" by the biggest vote total in the show's history.
Murphy's third album, which was released in December 2016, includes his signature take on popular Great American Songbook standards, updated versions of classic R&B tracks with what Murphy calls a "Big Band twist," and Murphy's first-ever original compositions co-written with some of the music industry's biggest Grammy-winning songwriters. Tracks were recorded at the famed Capitol Records Studio B, home to Frank Sinatra, Judy Garland, Nat "King" Cole, Dean Martin and many more legendary vocalists. His latest album, "Landau Live in Las Vegas," was recorded this summer at the legendary Caesar's Palace and is slated for release in November 2019.
Murphy also has a strong tie to Pennsylvania; he has completed his first movie role in the inspirational film "Choices," which was set in the Keystone State. Murphy has participated in multiple movie screenings and Q&A sessions across Pennsylvania and the Mid-Atlantic region to help bring the film's message of making the right choices to moviegoers.
During the evening's program, three individuals will be honored for their accomplishments, as well as their dedication to Penn State DuBois, with the annual Alumni Society Awards. The Alumni Society will present awards to Richard Ogden, recipient of the Lifetime Achievement Award; Anita McDonald, recipient of the Distinguished Ambassador Award; and Craig Hicks, recipient of the Outstanding Alumni Award.
A reception, dinner, drinks, Alumni Awards presentation, and the concert are all included in the ticket price of $100 for the evening, with $50 from each ticket sale being donated directly to Penn State DuBois scholarships funds. Last year's event raised $10,000 to help cover the cost of higher education for Penn State DuBois students. For ticket information, contact Lori Sabatose at 814-372-3020 or [email protected].