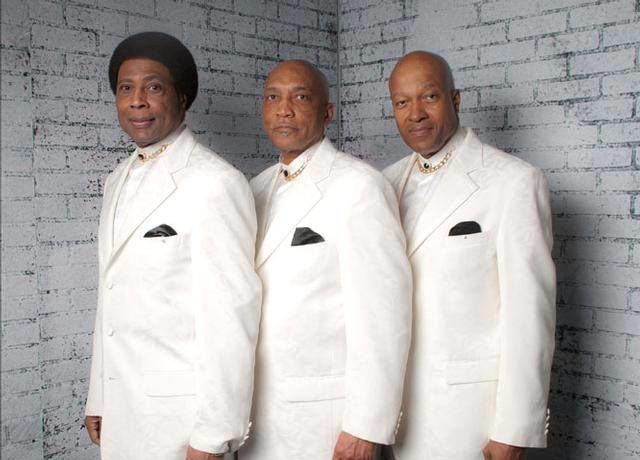 DuBOIS, Pa. — All members of the community are welcome to support Penn State DuBois at the campus' first Benefit Celebration, planned for Oct. 6 at the DuBois Country Club.
Featured entertainment will be provided by Leonard, Coleman and Blunt (LCB), the former lead singers of the Temptations, the Platters, and the Drifters. The groups rose to fame with such hits as the Temptations' "My Girl" and "Get Ready," the Platters' "Only You" and "The Great Pretender," and the Drifters' "Under the Boardwalk" and "Stand By Me."
Glenn Leonard, Joe Coleman and Joe Blunt grew up singing together in church and on street corners throughout the 1960s before finding fame and fortune separately, then reuniting after 30 years to harmonize together once again. Leonard joined Motown's legendary Temptations, recording 10 hit albums, touring the world, and singing lead on many of their 1970s and 1980s rhythm-and-blues hits. Coleman joined the Platters for a two-decade stint as the group's lead singer, in addition to gaining a successful career as a songwriter and playwright. Blunt performed and recorded with the Drifters for more than a decade in venues all over the world alongside Ben E. King and Johnny Moore, earning a Lifetime Achievement Award from Sony Records.
Also included in the evening's program will be a recognition of this year's Penn State DuBois Alumni Society award recipients. Christine Beretsel will receive the Outstanding Alumni Award, Ross Kester will receive the Lifetime Achievement Award, and Robert G. Johnson will receive the Distinguished Ambassador Award.
A reception, dinner, drinks and the LCB performance are all included in the ticket price of $100 for the evening, with $50 from each ticket sale being donated directly to Penn State DuBois scholarships funds.
The reception begins at 6 p.m., dinner will be served at 7 p.m., and alumni award recipients will be recognized beginning at 7:30 p.m. LCB will take the stage at 8 p.m. For more information and to make reservations, contact Laura Pentz at 814-375-4705 or [email protected].