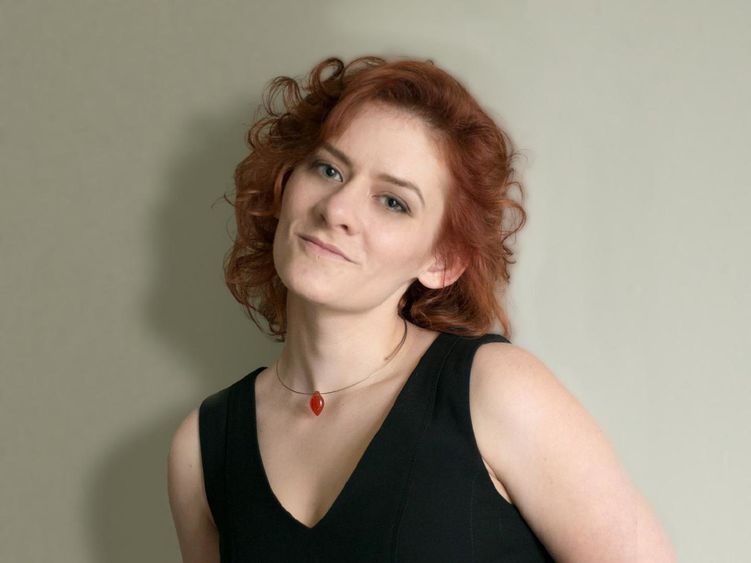 DuBOIS, Pa. — Penn State DuBois will welcome Lori Hepner, professor of integrative arts at Penn State Greater Allegheny, to campus for an artist talk and participatory light painting event on Oct. 25.
In March, Hepner was named the Penn State Laureate for the 2023-24 academic year. An annual faculty honor established in 2008, the Penn State Laureate is a full-time faculty member in the arts or humanities who is assigned half time for one academic year to bring greater visibility to the arts, humanities and the University, as well as to their own work. In this role, the laureate is a highly visible representative of the University, appearing at events and speaking engagements throughout the commonwealth.
A visual artist who has been teaching at Penn State since 2007, Hepner uses movement to abstract and reconstruct images in works that "make the invisible visible," mirroring her own experience with sensory differences, she said. Her ongoing practice, "Drawing with Light," spans the genres of photography, performance and augmented reality and uses custom, wearable LED devices that use the movement of the body to create digital light drawings.
Hepner has exhibited her artwork in gallery and museum exhibitions in Finland, China, the U.K., Spain, the Netherlands, Iceland, Norway, Canada, Colombia and across the United States. Her abstracted landscapes are engraved on a ruby disk inside of the Moon Arc, a mini museum that will be sent to live on the moon on Astrobotic's Peregrine Moon Lander in 2023. Its twin is in the Smithsonian's collection at the National Air and Space Museum in Washington, D.C.
The artist talk and participatory light painting event at Penn State DuBois will be held from 12:15 to 1:15 p.m. on Oct. 25 in Room 209 in the DEF Building on campus. Hepner will be sharing her artwork in this artist talk and inviting the campus community to participate in this movement and light-based digital artmaking event. This requires no prior skills in either visual art or technology and is intended to bring Penn State communities together to create artwork.
This event is open to the public. Registration is required and must be completed by Oct. 24 at noon. To register, contact Amity Maines, administrative support assistant, academic affairs, via email.
Please note, this event is a fragrance-free event. Penn State strives to provide a welcoming and accessible environment for everyone who attends campus events. Toward that goal, please refrain from wearing scented products such as perfume, cologne, and fragrant personal care products while attending this event, as these products can trigger serious health issues for those with fragrance allergies and sensitivities.