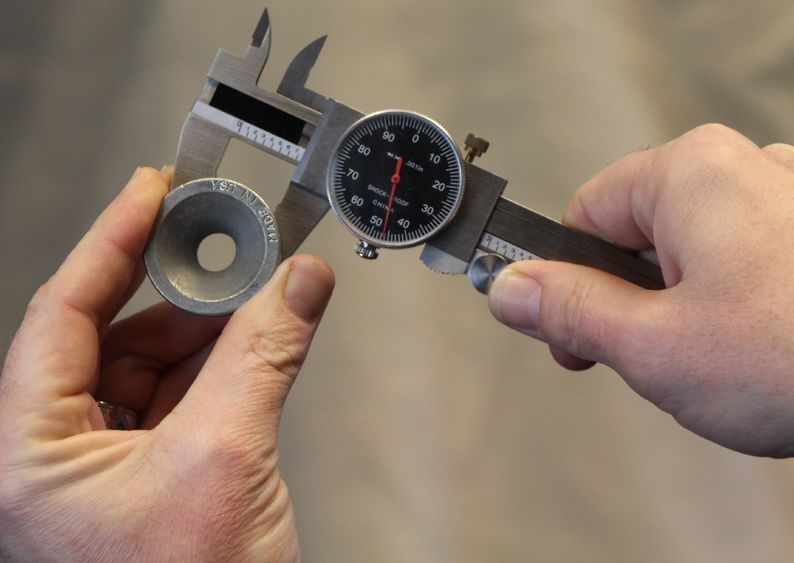 DUBOIS, Pa. — Penn State DuBois and the Allegheny Mountain Section #0203 of the American Society for Quality (ASQ) have announced that the Certified Quality Technician test primer will be offered again this spring at the campus.
The region's manufacturers are in constant need of certified quality professionals. This class will provide education for those preparing to take the American Society for Quality certification test for Certified Quality Technician (CQT).
The test primer will be offered starting in March by the Continuing and Community Education Department at Penn State DuBois. Classes will be held weekly from 5:30 to 8:30 p.m. on Tuesday evenings. This class will be offered virtually utilizing a Zoom link for those who may only need to brush up on certain parts of the material to take their certification test. Please contact the Continuing and Community Education Department for a complete list of class dates.
Participants must meet specific requirements from ASQ in order to qualify for these exams. Students should review these requirements on the ASQ website at www.asq.org prior to registering for one of these classes. The class fees include all course materials, including the primer binder and solutions guide, but do not include ASQ exam fees.
A Zoom link will be provided to students, and classes will be recorded so that students can refer back to the materials when studying for the exam. Students are expected to attend all classes and will be responsible for keeping up with the class and communicating with the instructors whenever they are unable to join the class on the scheduled date and time.
Instructors for these classes are local engineering and quality professionals with decades of experience in manufacturing. Because of the length of these courses, they are not offered locally on an annual basis. Beginning this year, Penn State DuBois will be alternating between the CQT and the Certified Quality Engineer (CQE) test primer each year. The CQE primer is being scheduled for the spring of 2022.
According to ASQ, a certified quality technician is a paraprofessional who works in support of and under the direction of quality engineers or supervisors, analyzes and solves quality problems, prepares inspection plans and instructions, selects sampling plan applications, prepares procedures, trains inspectors, performs audits, analyzes quality costs and other quality data, and applies fundamental statistical methods for process control.
Here are the requirements for those applying to take the Certified Quality Technician exam:
Candidates must have worked in a full-time, paid role. Paid intern, co-op or any other course work cannot be applied toward the work experience requirement.
Candidates must have at least four years of higher education and/or work experience in one or more of the areas of the Certified Quality Technician Body of Knowledge.
Candidates who were previously certified by ASQ as a quality engineer, quality auditor, reliability engineer, software quality engineer or quality manager, experience used to qualify for certification in those fields applies to certification as a quality technician.
Candidates who have completed a degree from a college, university or technical school with accreditation accepted by ASQ will have part of the four-year experience requirement waived, as follows (only one of these waivers may be claimed):

Certification through the Quality Technology program of a community college or vocational school — one year will be waived
Associate degree — two years waived
Bachelor's, master's, or doctorate — three years waived

Degrees or diplomas from educational institutions outside the United States must be equivalent to degrees from U.S. educational institutions.
"This is a great opportunity for anyone in the quality field to prepare for these valuable certification tests," Janice Schatz, local ASQ president said. "Students will work directly with local professionals and peers to complete the coursework and be able to connect with a local mentor for future networking and support."
Those wishing to learn more about ASQ can go online at www.asq.org or contact Schatz via email at [email protected]. Local membership is available for $169 per year for professionals and just $31 per year for students of an accredited university. Benefits include unlimited access to knowledge and solutions, networking opportunities, professional development and discounts on other valuable benefits. ASQ is a global organization with members in more than 130 countries. Headquartered in Milwaukee, Wisconsin, ASQ consists of member-led communities that help members connect with other quality professionals and practitioners, advance their knowledge and careers, and grow as thought leaders.
To find out more about the specific modules for the CQE and CQT primers being offered in DuBois, and to register for one of these trainings, log onto the Penn State DuBois web site at dubois.psu.edu/cce.