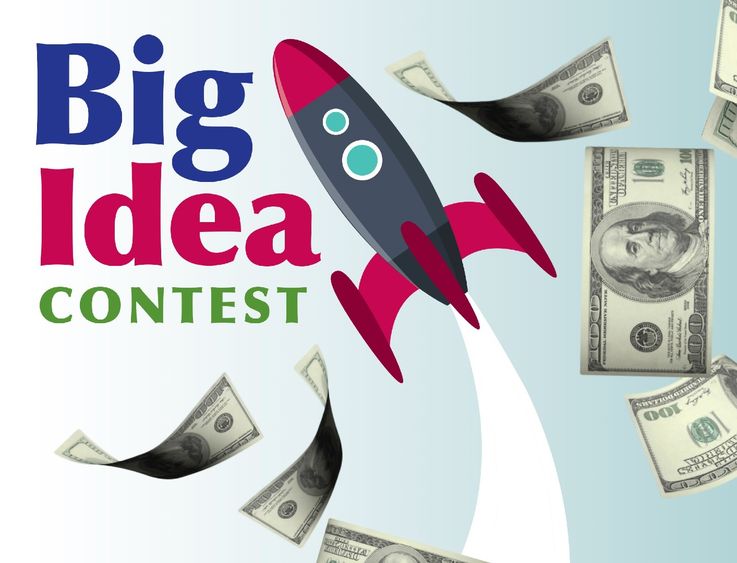 Final judging for this year's BIG Idea Contest will take place at 2 p.m. Thursday, Nov. 19, and the public is invited to view presentations via Zoom. Those interested can Click Here to Register
The North Central PA LaunchBox powered by Penn State DuBois has once again joined Ben Franklin technology Partners in bringing the BIG Idea Contest to the region. Dozens of people located in the counties of Indiana, Jefferson, Clearfield and Cambria recently visited https://cnp.benfranklin.org/ to view the rules and the application process for the $50,000 contest which targeted emerging innovators and small manufacturers.
On Nov. 19, the six finalists, listed below, will make their pitch to a panel of independent judges for the chance to win up to $50,000:
Michael Reed, with Micro Gainz, has developed micro weight plates for barbell lifting.
Nicole Sawyers, with Neonatal Loving Kare, has developed a patented, FDA approved neo natal positioning device, Nurture Rest.
Anthony Caiola, with Back 40 Funding, is developing a platform that connects real estate developers with local investors using online crowdfunding.
Sarah Boyer, with Antria, is dedicated to developing stem cell therapies that will provide patients with personalized medical care.
Gregory Kenning, with Nanomagnetic Electronics, is developing heat integrating sensors.
Tanvi Bharathan, with Staff Atom, is developing software that simplifies essential tasks for staffing agencies.
The BIG Idea Contest is made possible by partnerships between Ben Franklin Technology Partners, the North Central PA LaunchBox, the Small Business Development Center at Indiana University of Pennsylvania, The Pennsylvania Department of Community and Economic Development, JARI, Downtown Indiana, the Indiana County Center for Economic Operations, the Indiana County Tourist Bureau, Indiana County, the Indiana County Chamber of Commerce, the Indiana County Development Corporation, and Indiana University of Pennsylvania.
The largest seed investor in the region, Ben Franklin Technology Partners -- an initiative of the PA Department of Community & Economic Development and funded by the Ben Franklin Technology Development Authority -- has provided investment capital, business support services, and operational assistance to emerging tech-startups and small manufacturers for nearly 40 years. Visit https://cnp.benfranklin.org/
For more information, contact Jill Edwards at 717-948-6625 or [email protected]
Last year's success stories from the BIG Idea Contest can be viewed at https://dubois.psu.edu/story/7756/2019/11/22/north-central-pa-launchbox-announces-winners-big-idea-competition