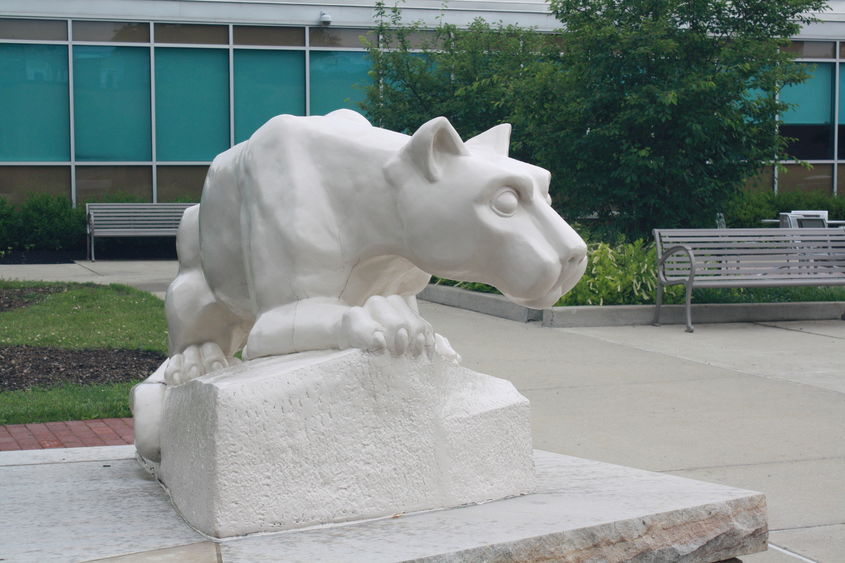 DUBOIS, Pa. — In continuing efforts to stay connected to communities served by Penn State DuBois, the campus has established virtual visitation events through Zoom for those interested in learning more about opportunities in higher education in Central Pennsylvania.
While social distancing practices are a main concern for faculty and staff at Penn State DuBois, carrying out the campus' land-grant mission to provide education to Pennsylvania's residents also remains the top priority. To achieve this goal, educators are employing every technological resource available to them in order to best reach students and members of the community in virtual settings and through other alternative methods.
"We are open for business and available to provide all of the support our students and prospective students need," said Penn State DuBois Enrollment Services Director Melissa Duttry. "While our staff is working remotely in order to best safeguard our campus community against the current coronavirus outbreak, it doesn't mean we're closed. In fact, the technology we have available to meet in virtual settings has provided us more ways to connect with people than ever before."
A virtual Wildlife Visitation Day is planned for 12:30 p.m. on Wednesday, April 29, and a virtual Visitation Day for Occupational Therapy Assistant (OTA) and Physical Therapy Assistant (PTA) programs is planned for 10 a.m. on Monday, May 4. To register for these visitation events, or for more information, visit https://admissions.psu.edu/pennstate/campuses/dubois/visit/?campusCode=DS#campusVisit
Graduates of the Wildlife Technology program are qualified to go on to work in fields of wildlife conservation, environmental conservation, fish and game law enforcement, and more. Those who earn a degree in OTA or PTA embark on rewarding careers helping others to recover from injuries and cope with disabilities that might otherwise limit their quality of life, and assist individuals in functioning at their best in their daily lives.
Penn State DuBois offers visitation events for a variety of degree programs to help inform those interested in higher education about the options they have available to them. For more information on all educational opportunities offered, contact the office of Enrollment Services at 814-375-4720 or [email protected].