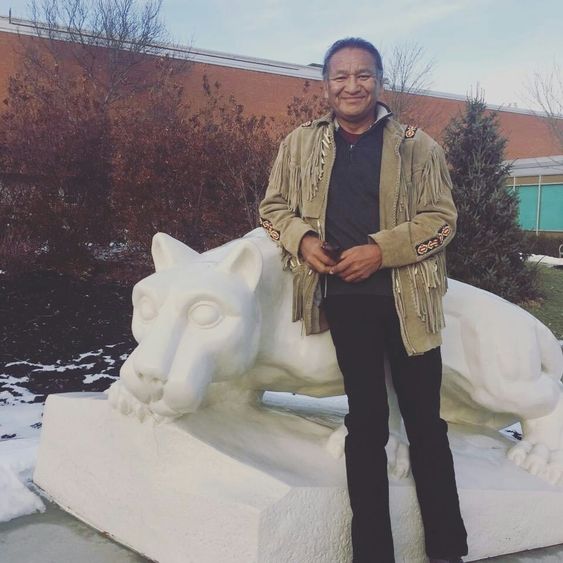 This event has been canceled for November 12, and will be rescheduled at a later date. We apologize for any inconvenience.
Navajo Cultural Ambassador Lawrence Kaibetoney will speak about Navajo culture, lifestyle and traditions at 7 p.m. Tuesday, Nov. 12, in Hiller Auditorium at Penn State DuBois. As part of the Penn State DuBois Cultural, Performing Arts, and Lecture Series, this event is free and open to the public.
Kaibetoney operates a ranch, nestled between sheer, red cliffs, and embodies the centuries-old Navajo tradition of raising sheep on this land. The ranch has been in his family since the 1800's, but it is and will always be reservation property. He enjoys sharing the Navajo history and cultures with his audiences around the world, having toured the United States, as well as Europe.
Kaibetoney first became involved at Penn State DuBois when students and staff from the campus visited his ranch during an Alternative Spring Break service trip to the Navajo Reservation in Arizona in 2016.
For more information on this event, or to stay up to date on future events, contact [email protected]