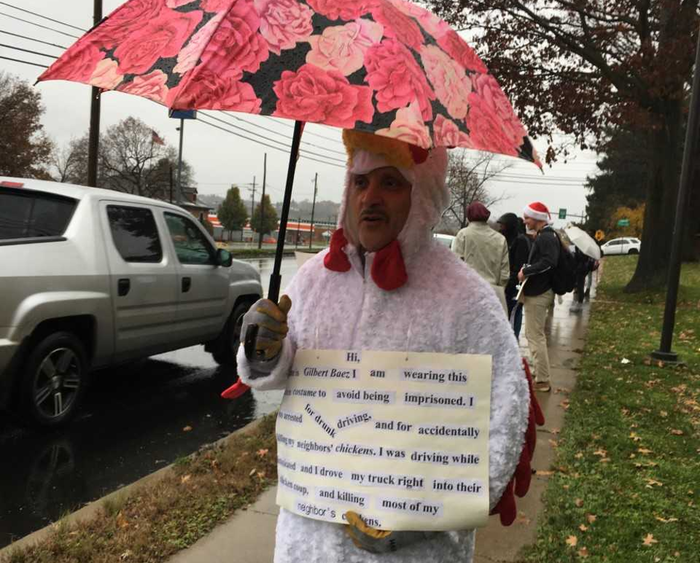 Students in the Penn State DuBois Administration of Justice program recently got a real-world lesson on a trending form of punishment known as reintegrative shaming. While none of the students actually committed any crimes, their assignment required them to wear signs describing a crime in order to simulate punishment. An extra-credit exercise for a criminology class, it showed the students what it would be like to be a real criminal sentenced to reintegrative shaming. They walked around campus and stood along Route 255 in front of campus wearing signs that declared such things as, "When Santa wasn't looking, I stole $27.00 from the Salvation Army bucket."
"Essentially, reintegrative shaming is an alternative method of sentencing for minor offenses that involves embarrassment, shame, and deterrence in place of incarceration," said Lecturer of Administration of Justice Selena Price. "It is supposed to strengthen the moral bond between the offender and the community. It is also to help the offender evade being labeled a criminal and becoming an outcast in the community."
The participating students prepared a presentation on their exercise that endorses reintegrative shaming as a good way to alleviate prison overcrowding and deter future offending. Students said reactions to the signs were mixed.
The Administration of Justice program at Penn State DuBois focuses on the interrelated components of the criminal justice system, qualifying graduates to work in public and private sector enforcement and investigation, legal systems, correctional treatment and community services.