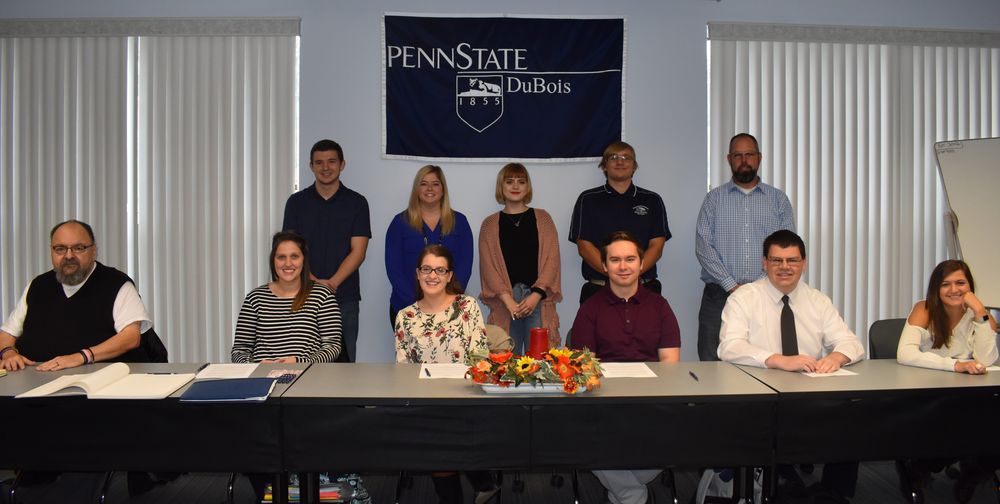 DUBOIS, Pa. — The Delta Mu Sigma Honor Society at Penn State DuBois has inducted new members for the Fall 2018 semester.
In order to qualify for membership students must maintain a cumulative grade point average of 3.0 or above, and be involved in campus or community service.
Delta Mu Sigma reaches out to DuBois and the surrounding area by offering community service. Members have volunteered with organizations like Habitat for Humanity, and organize a haunted house on campus each Halloween and donate proceeds to local charities and THON.